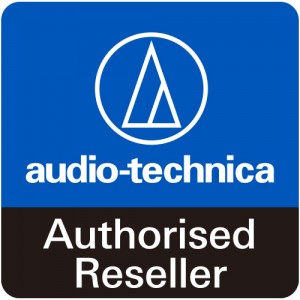 Engineered to create a comfortable listening environment in areas with high ambient noise, these in-ear headphones feature a miniature microphone in each earpiece that picks up ambient noise (such as traffic, air-handling systems, etc.). Electronics in the QuietPoint control module create a noise-cancelling wave that is 180° out of phase with the ambient noise. This wave acts like a noise eraser: it cancels out the annoying sounds that surround you without diminishing the audio you want to hear. The result¦a peaceful enclave to enjoy the music or movies of your choice.
The ATH-ANC33iS in-ear headphones also feature an inline microphone and controller for answering calls and controlling music. The mic and controller support smartphones, iPhones, iPads, many iPods & other compatible devices. The microphone has an omnidirectional pickup pattern and it is designed for crisp intelligibility, so your voice will be clearly transmitted without having to speak directly into the mic.
Features

Advanced electronics cancel up to 90% of background noise
Innovative ANC circuitry delivers an exceptionally pure audio signal in noise-cancelling mod
Inline microphone and controller for answering calls and controlling music
Soft interchangeable ear pieces (small, medium & large) provide a custom fit
Included Comply Foam Tips comfortably seal the ear canal for outstanding noise isolation and retention
Audio functions (in passive mode) even without battery
Soft pouch, airline adapter and single AAA battery included

Frequency Response:
20 - 20,000 Hz
Cable Length:
1.3 m (4.3') with 3.5 mm stereo mini-plug
Driver Diameter:
13 mm
Active Noise Reduction:
Up to 20 dB
Sensitiviy:
105 dB
Battery:
AAA (alkaline)
Battery Life:
Up to 60 hours, typical (alkaline)
Weight:
26 g (0.9 oz) without battery
Impedance
32 ohms
Accessories:
Airline adapter; AAA battery; protective pouch; Comply Foam Tips (1 pair); ear pieces (rubber tips) (S/M/L size)
* Specifications are subject to change without notice.
* Specifications may vary.
* The product picture(s) is only for your reference, it may differ from the actual product.