Audioengine W3R Wireless Adapter Add-on Receiver
The W3R Add-on Receiver is an expansion kit for your W3 Wireless Audio Adapter. You can add up to 2 W3R add-on Receivers for a total of 3 zones. It connects wirelessly to your existing W3 setup, and can output great sounding audio to any product with mini-jack or RCA audio connectors. Add sound to an additional room, or even make your Audioengine S8 Powered Subwoofer wireless.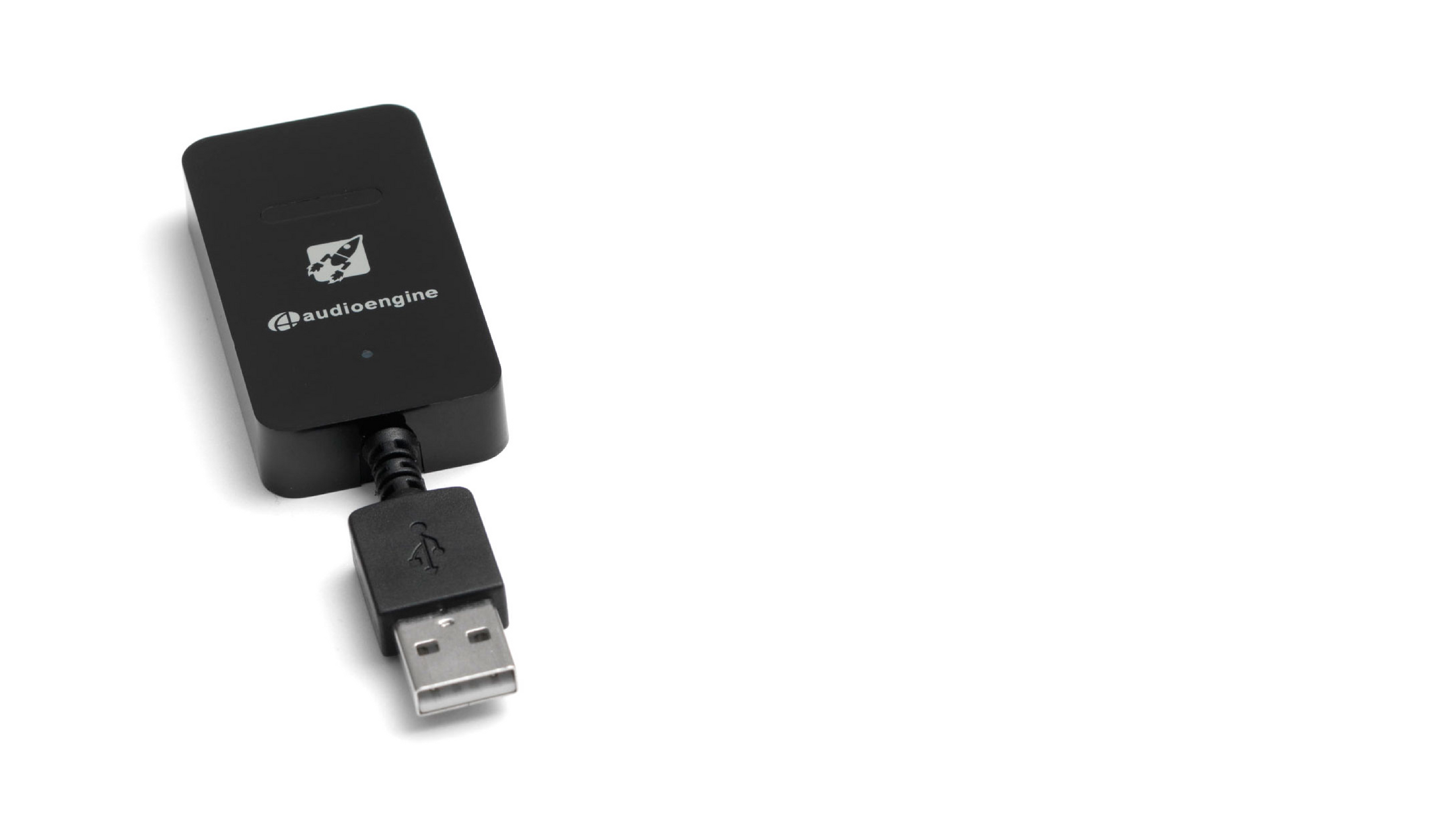 Specifications

FEATURES
Easy setup, connects in seconds
Works with Mac or PC (or without a computer)
Plug-n-play, no software to download or install
Super-compact size, no batteries required
100 ft (30 m) range with no dropouts or interference
CD-quality stereo sound with no reduction in audio quality
Plays all music formats from any media player
Replaces any RCA or mini-jack (3.5mm) cable!
WORKS WITH
Desktop computers, laptops, notebooks
Flat panel TVs with an analog output
iPods and all other music players
Internet radio and network music systems
DVD/CD players
Videogame consoles
Digital radio and satellite receivers
Subwoofers and surround sound receivers
All other products with 1/8 inch-jack or RCA connectors!
GENERAL SPECIFICATIONS

ADC
CS5343

Output
analog mini-jack

Full scale output
1.0Vrms

Output impedance
470 ohms

Power source
USB power adapter

Power requirements
150mA, 5V

SNR
95dB

THD+N
0.01%

Crosstalk
-65dB

Frequency response
20Hz to 20KHz, +/- .2dB

Wireless range
>100ft

Latency
<20ms

Product dimensions
100x30x10mm (LxWxH)

Shipping weight
1 lb

Included accessories
minijack cable (20), minijack to RCA adapter (12), USB power adapter

Environmental
Operating Temperature: 32 to 95 degrees F
Non-operating Temp: -4 to 113 degrees F
Relative Humidity: 5% to 95% non-condensing

W3 DAC
The W3 utilizes the CS4344 DAC, a solid, well regarded industry mainstay. Due to the CS4344&rsquo;s&rsquo;s high signal-to-noise specs, the W3R presents impressive low noise and low distortion characteristics.