With input from some of the world's most prolific case modders, BitFenix Alchemy Multisleeved Cables offer a premium ultra-dense weave and a unique multisleeved construction for an unparalleled look. These premium cables feature precision molded connectors, and come in a variety of colors and cable types, enabling modders to transform normal PCs into objects of wonderment.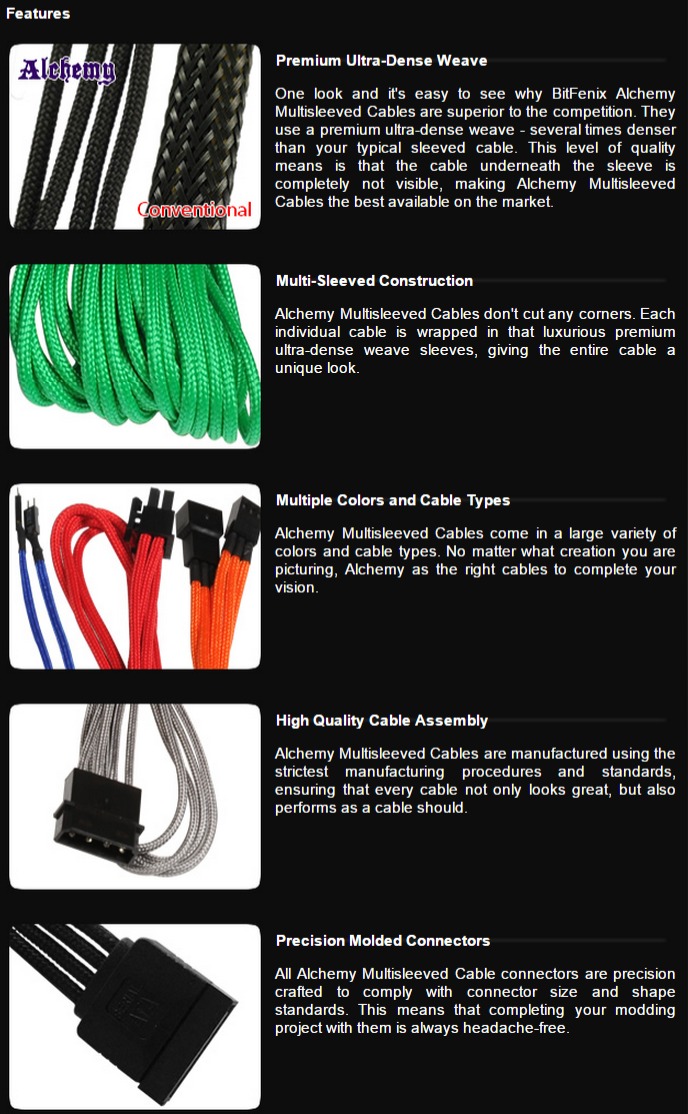 Specifications are subject to change without notice.


Specifications may vary.


The product picture(s) is only for your reference, it may differ from the actual product.