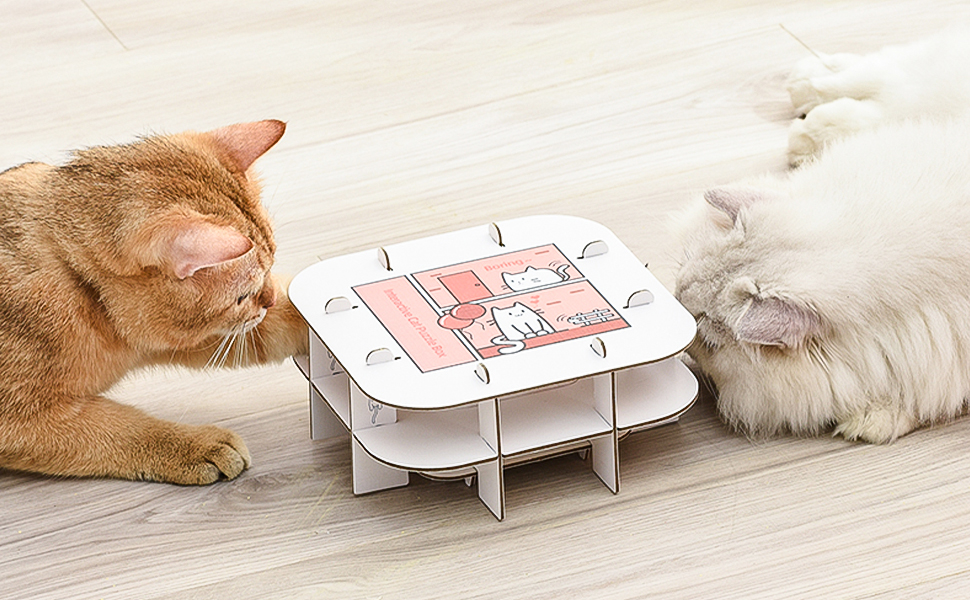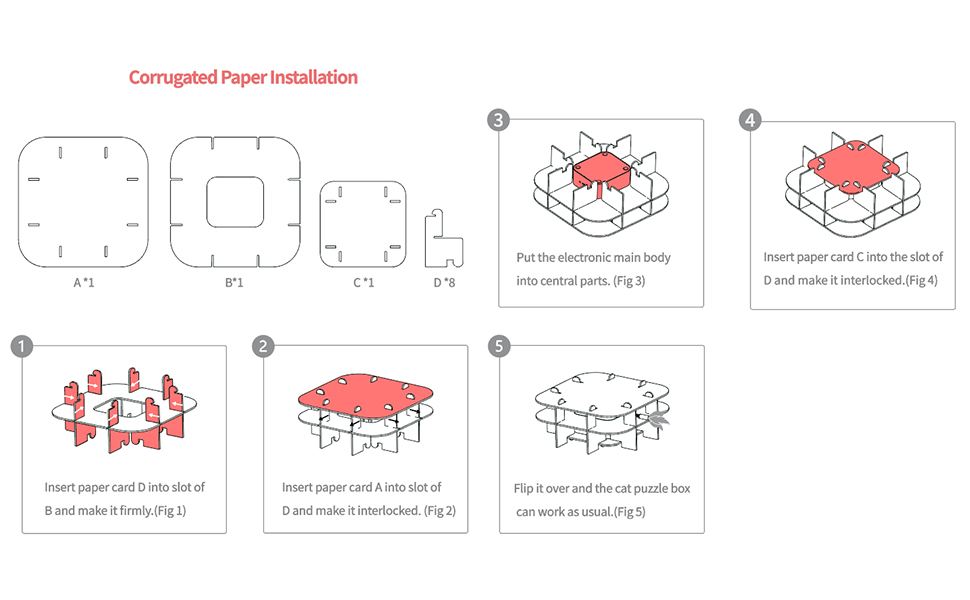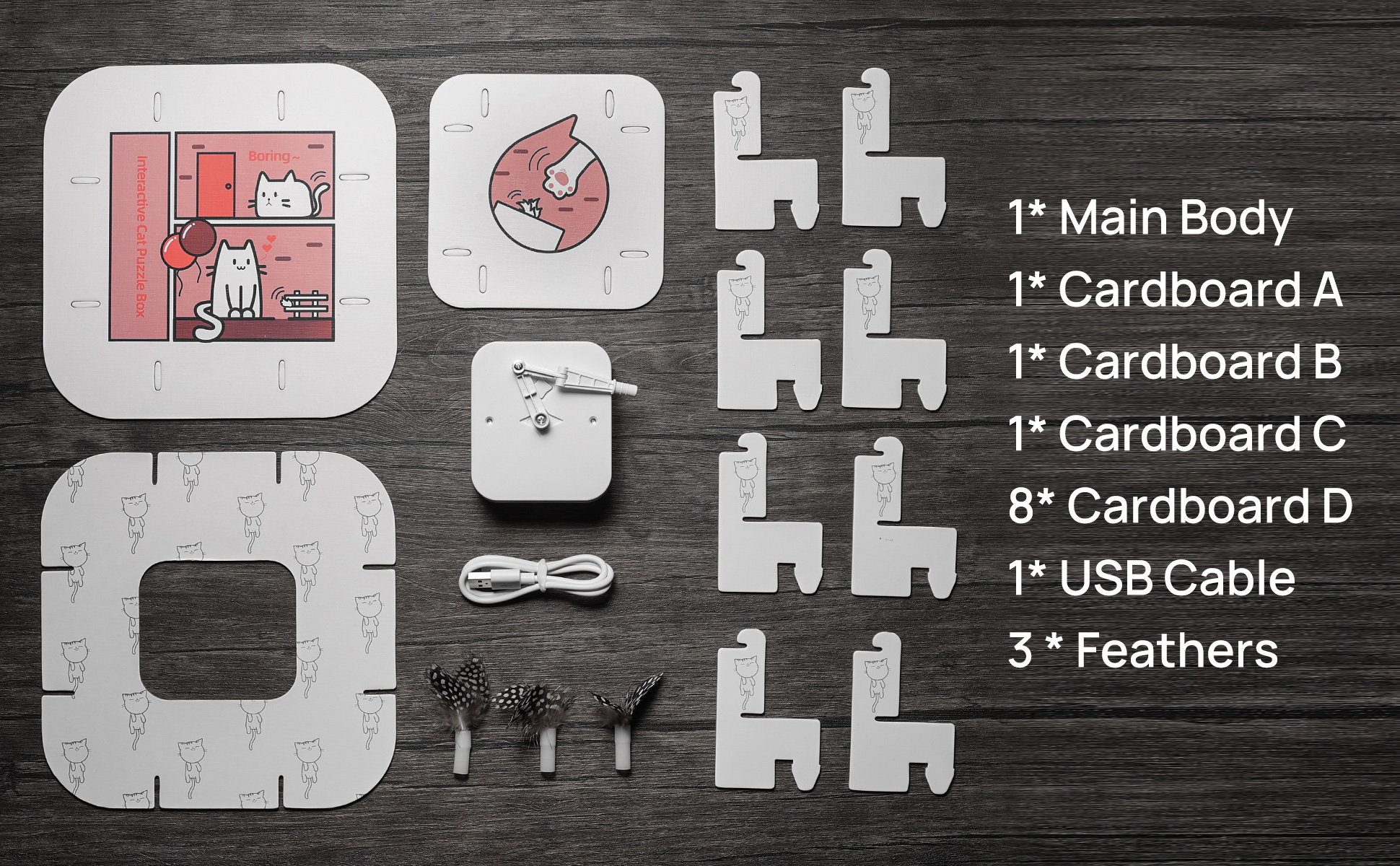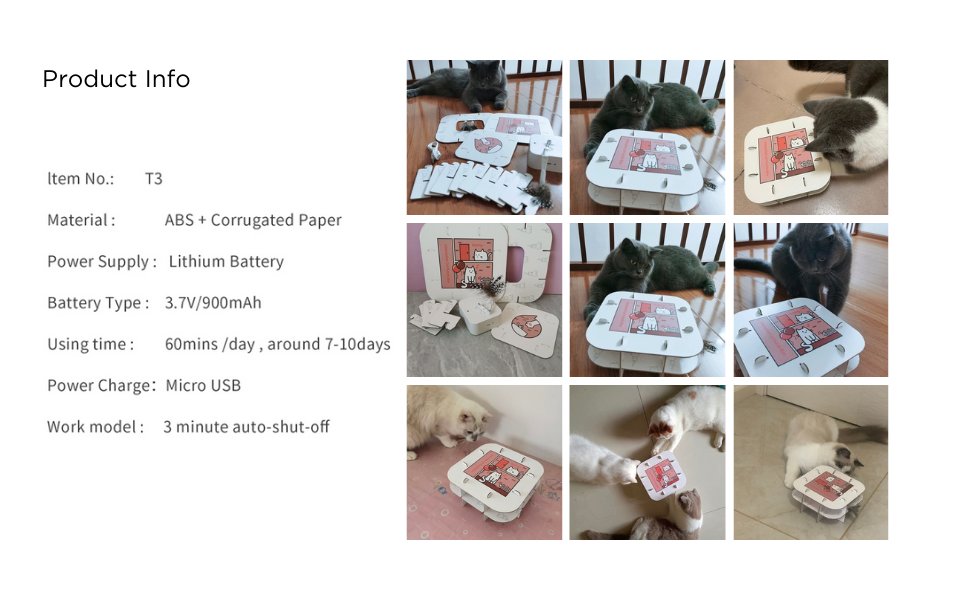 100% Friendly Recycle Cardboard Cardboard - Cardboard as a material itself is thought to reduce stress for cats through its smell and texture. Cats love to scratch and chew it.


Mystery Motion Cat Toy with Random Moving Feather - The fast and irregular rotating feather in the cat feather toy can always get cats excited and stimulate their hunter instincts.


Auto On/Off & 100% Safe – When touched, the auto cat toy will turn on through the built-in infrared sensor, but once no other movement is detected after 3 minutes, the motion cat toy will turn off.

Flashing lights may be slow, fast, or flickering. The LED colors are colorful

Long-Term Use & USB Powered - One charge provides up to 10-day of battery life. (Play 60 minutes /day) No need to buy batteries. Products include: 1 x interactive cat feather toy, 3 Feathers, 1 x USB cable. (Not including power adapter)