Product images and description are for reference only. Product appearance and specifications may vary from what is depicted.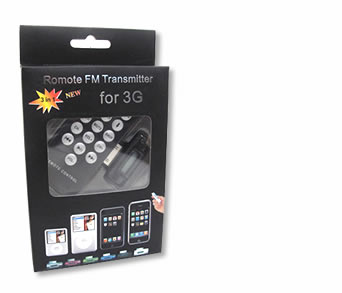 IPhone Car FM with Romote Details:

IPhone Car FM with Romote

Product Features:

• High fidelity stereo
• LCD display
• Output: 88.1-107.9MHz,0.1MHz/Step
• Small electric current, power supply by 3G
• Compatible: All 3G (including Nano 1-3G & Classic), except 3G shuffle

For more information please check the manufacturer's website.