Modular technology, tool-free onsite maintenance
Honeycomb cooling technology, highly effective heat dissipation
Double-coupling IP68 protection, highest waterproof grade
Ultra Robust modular technology, single unit™s failure doesn™t affect other units™ operation
Multi-circuit constant-current driver
Ergonomic light distribution to achieve even illustrating effect
Flexible configurations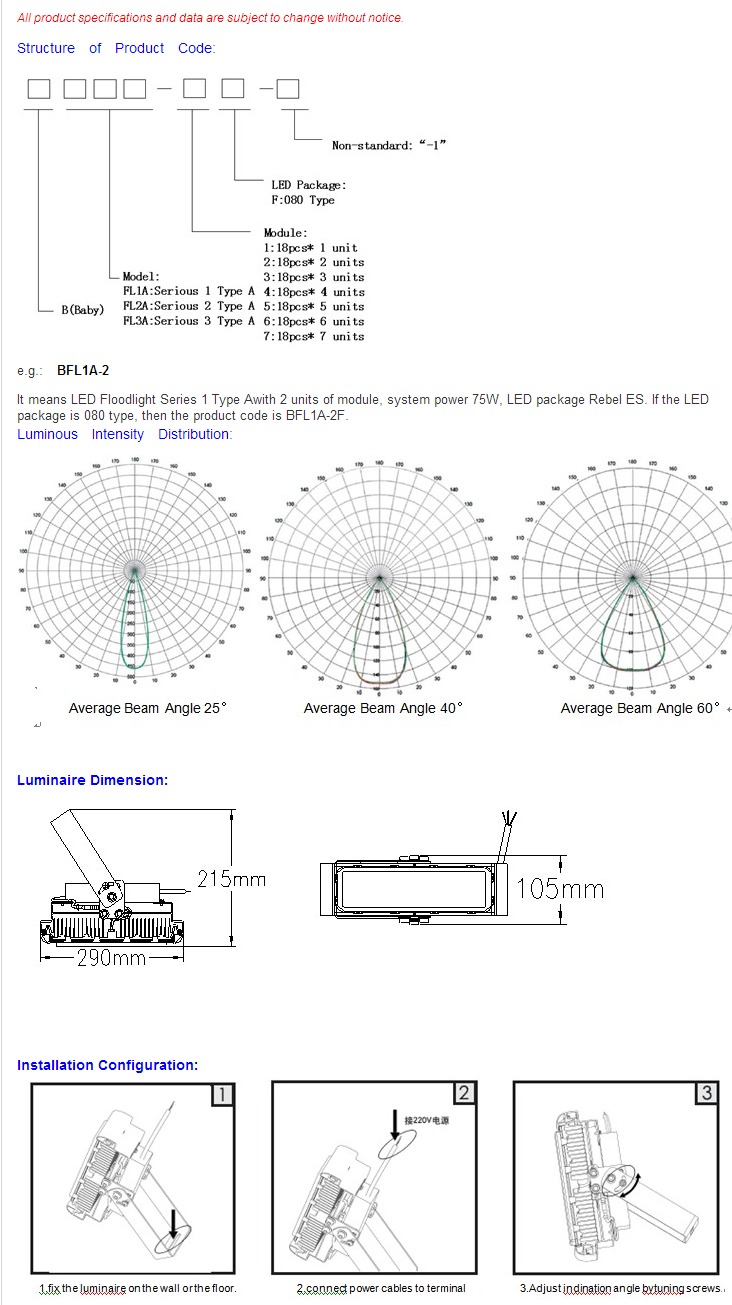 Applications
Roads , express ways , streets, car parks , squares, etc. 
Model
BFL2A-1
Operating Voltage
AC 90V  305V [ Surge Limit 4kV ]
Ingress Protection Rating
LED module IP68, Power Supply IP67
LED Modules
18 pcs x 2 units
System Power
50W
Correlated Color Temperature
2700K-3500K/3800K-4500K/4700-5300K/5700-6500K
Power Factor
>0.93
Efficacy
Rebel ES
75-115 lm/W
080
65-95 lm/W
Luminous Flux
2470-4370 lm
Junction Temperature ( Tj )
< 70oC
Working Environment
-40oC 50oC, 10% 90% RH
Working Life
> 50,000 hours
Luminaire Dimensions
190x290x215mm
Net Weight
3.6kg
Cautions:
1 This product is fragile and must be handled with care.
2 Power Source must be disconnected until the installation procedures are completed
3 These instruction diagrams are for reference only.
4 All product specifications and data are subject to change without notice.