Marvo MIC-01 Gaming Microphone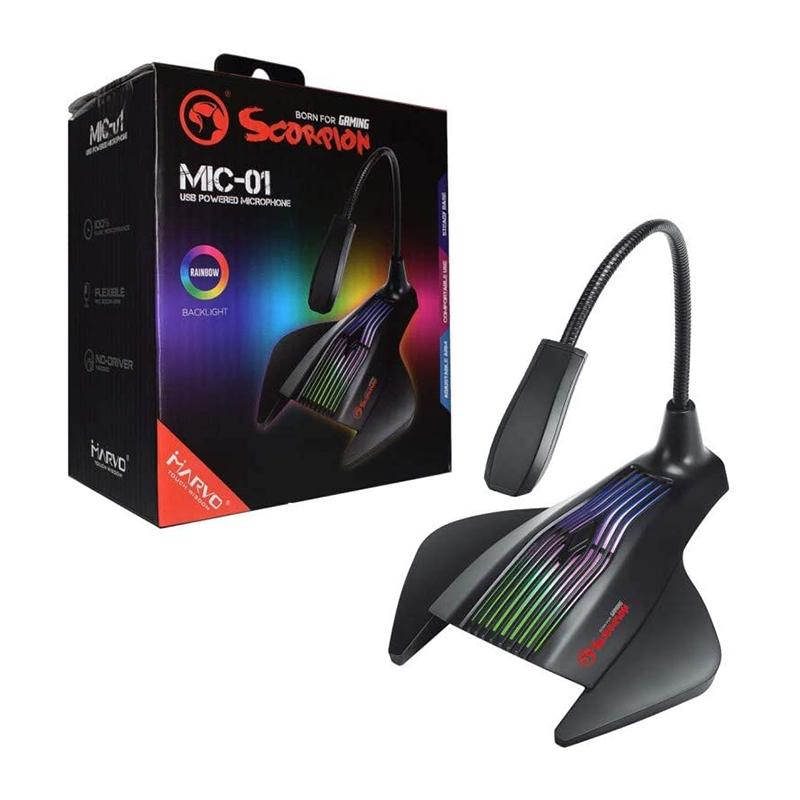 If you want to take off the headset and communicate freely, you can simply place the space-saving MARVO MIC-01 in the viewing area and speak freely in the room.
The flexible, omni-directional microphone captures voices from all directions and ensures clean transmission without distortion.
The MIC-01 is ideal for chatting, Skyping, Twitching, Team Speaking, or for work.
The transmission can also be activated at the touch of a button and quickly mute again when not to be heard.
The MIC-01 features an integrated LED stand that stands out from the grey crowd. With its rainbow colour play, it provides unique atmopheers especially in the dark.
Brand name : MARVO
Item Weight : 222 g
Product Dimensions : 13 x 8 x 14 cm
Item model number : MIC-01