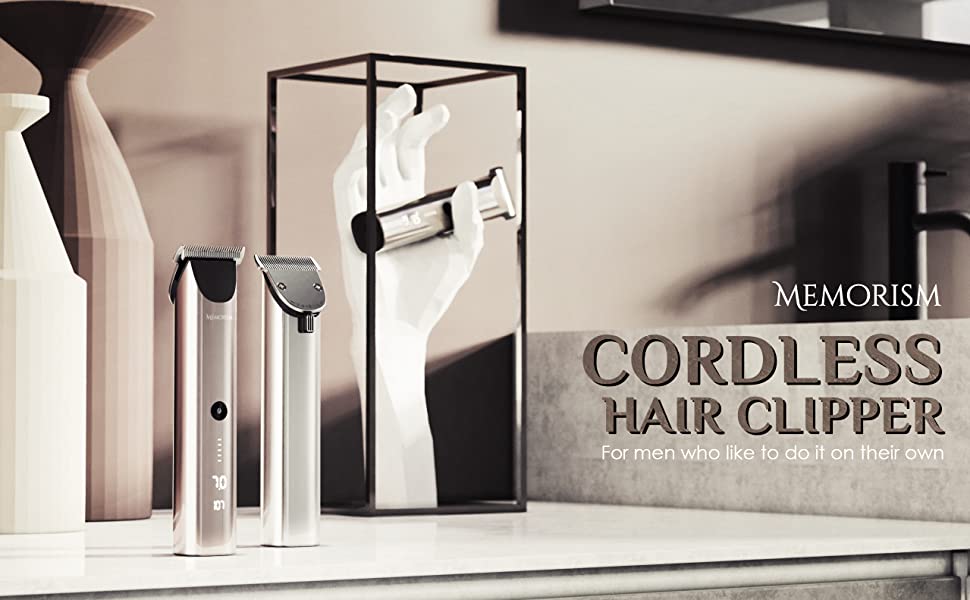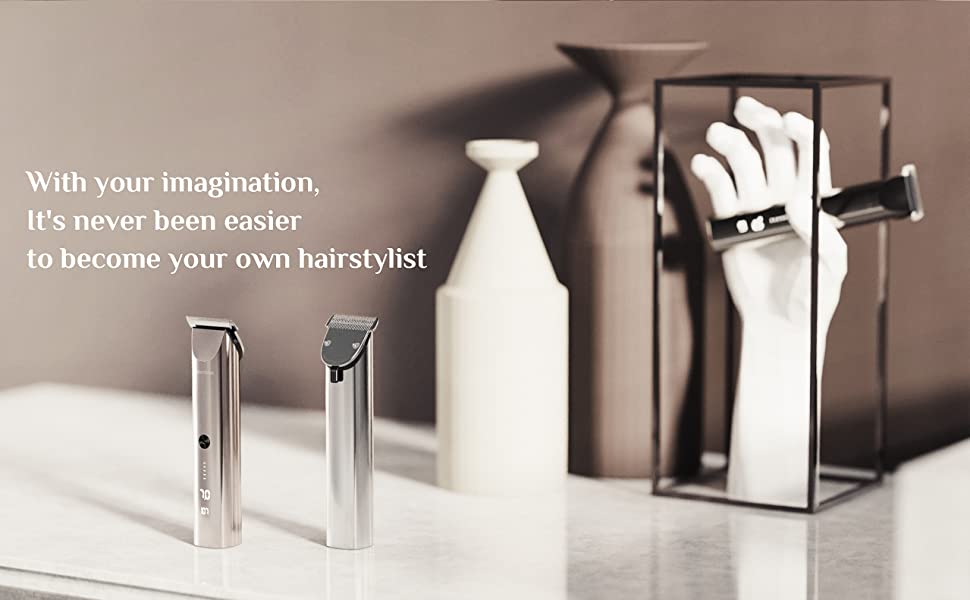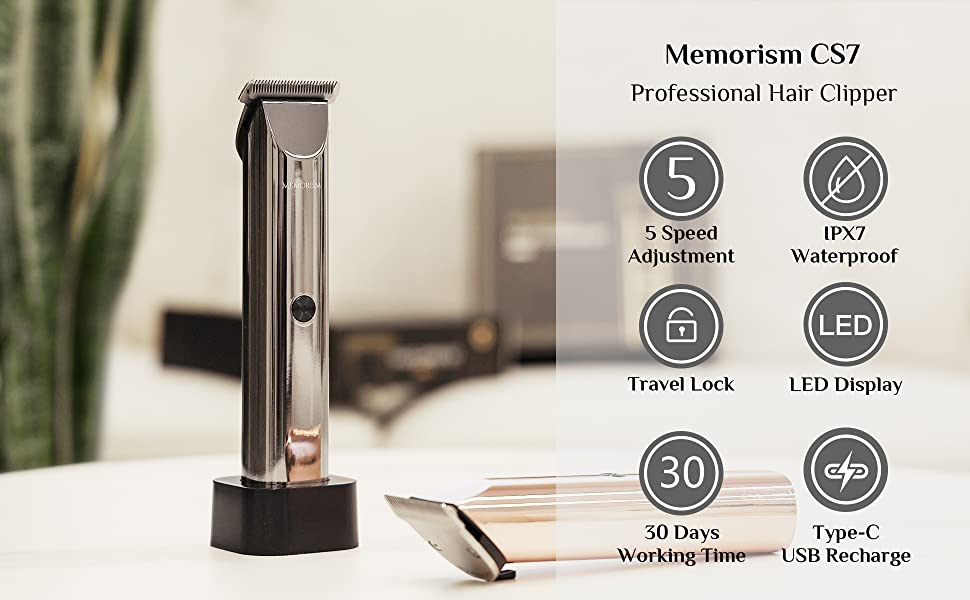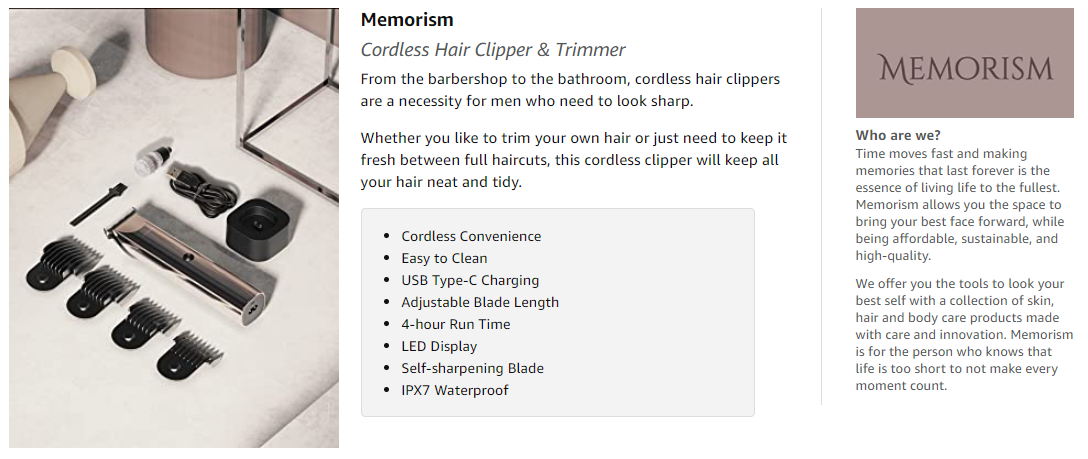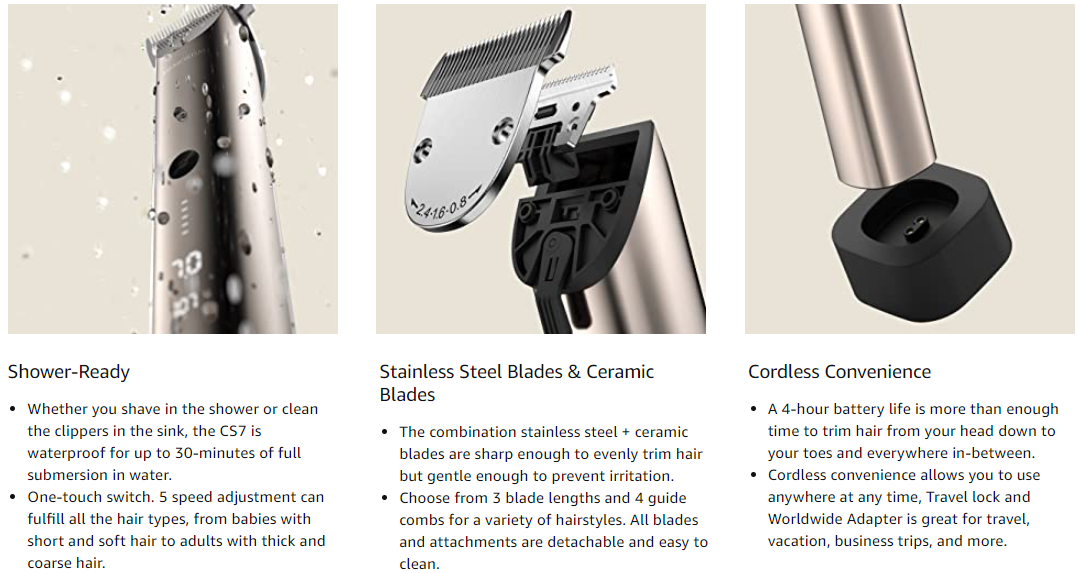 The Hair clipper CS7 is built for high performance and convenience. The innovative cutting element, durable Stainless Steel/Ceramic blade, adjustable cutting speed and hair combs are designed to give you a fast, sharp and safe cut at any time and any place.
Shower-Ready
Whether you shave in the shower or clean the clippers in the sink, the CS7 is waterproof for up to 30-minutes of full submersion in water.

Stainless Steel Blades
The combination stainless steel + ceramic blades are sharp enough to evenly trim hair but gentle enough to prevent irritation. Choose from 3 blade lengths and 4 guide combs for a variety of hairstyles.

Adjustable Speed
The lower cutting speeds are great for short, soft, baby-like hair while the 7,000 RPM top speed is precise enough to slice through the coarsest and thickest hair.

Long-Lasting Performance
A 4-hour battery life is more than enough time to trim hair from your head down to your toes and everywhere in-between. Travel lock and cordless convenience allow you to use anywhere at any time, which is great for travel, vacation, business trips, and more.
Adjustable Lengths: The blade can be adjusted to 3 different lengths ( 0.8/1.6/2.4mm). When combined with one of 4 adjustable guide combs, you can get the perfect length for your favorite undercuts, fades, and tapers.


Cordless Operation: With no cords getting in the way these clippers can be maneuvered to trim hair in any position. The long-lasting battery lasts up to 4 hours on a single full charge.


Stainless + Ceramic Blade: The durable self-sharpening stainless steel blade stays sharper for longer than typical blades. The ceramic blade generates less heat from friction so you can perform fine detail work without being irritated by the heat.


LED Display: Quickly see the remaining battery power and operating time so your clippers don't die on you in the middle of a haircut.
100% Waterproof: Easy to use, easy to clean. Quickly rinse the clippers under running water to remove any stuck on hair. Simply wipe off any water and let air dry after use.

Technical Specifications

- Model: CS7
- Display: LED
- Current: 1A
- Rated Power: 5W
- Adapter: 100-240V
- Noise Level: ≤30db
- Battery Type: 2000mAh Li-ion
- Item Weight (pounds/kilogram): 7.9 oz
Package Includes

1× User Manual
1× Hair Clipper
1× Charging Base
1× Stainless Steel Blade
1× Blade Cleaning Brush
1× Lubricating Oil
4× Hair Guide Combs
1x Barber Cape