Microsoft 43U-00005 Sculpt Mobile Mouse
The Windows button on Sculpt Mobile Mouse is an exciting new feature that operates seamlessly with Windows. Simply press the Windows logo to instantly view the Start Menu and access all of your favourite apps, just one click away.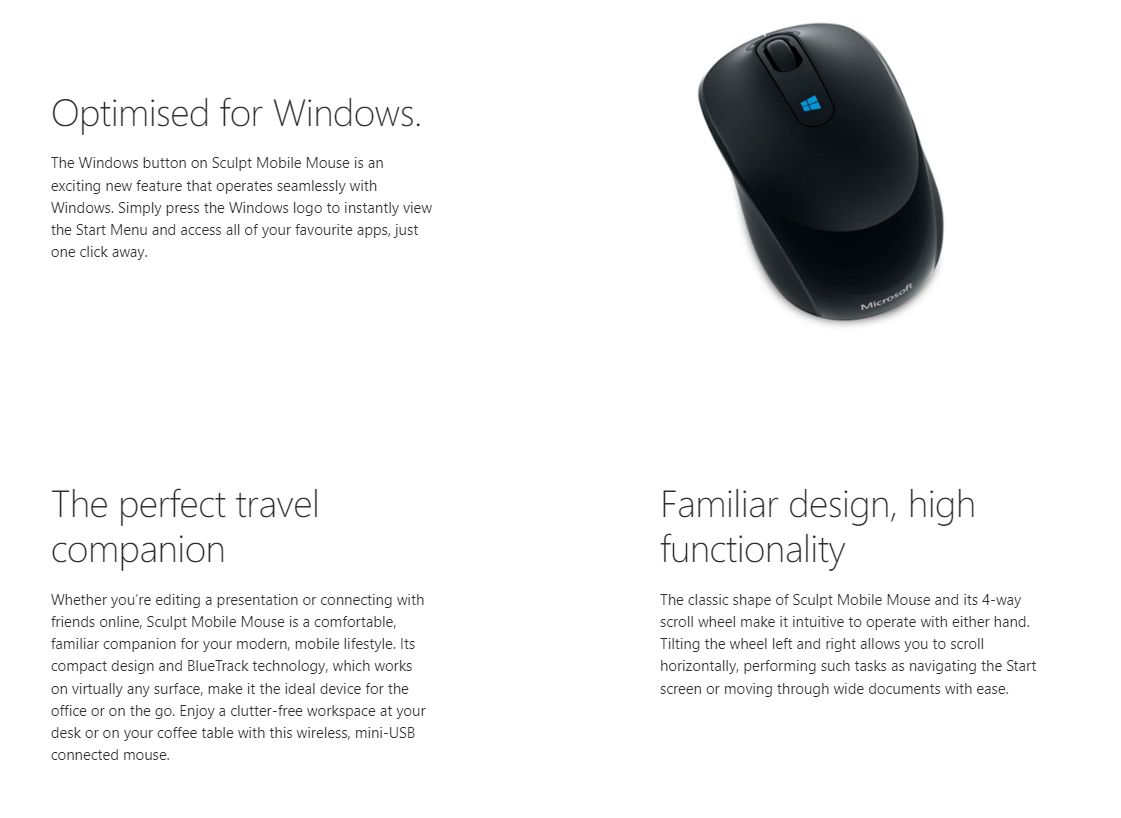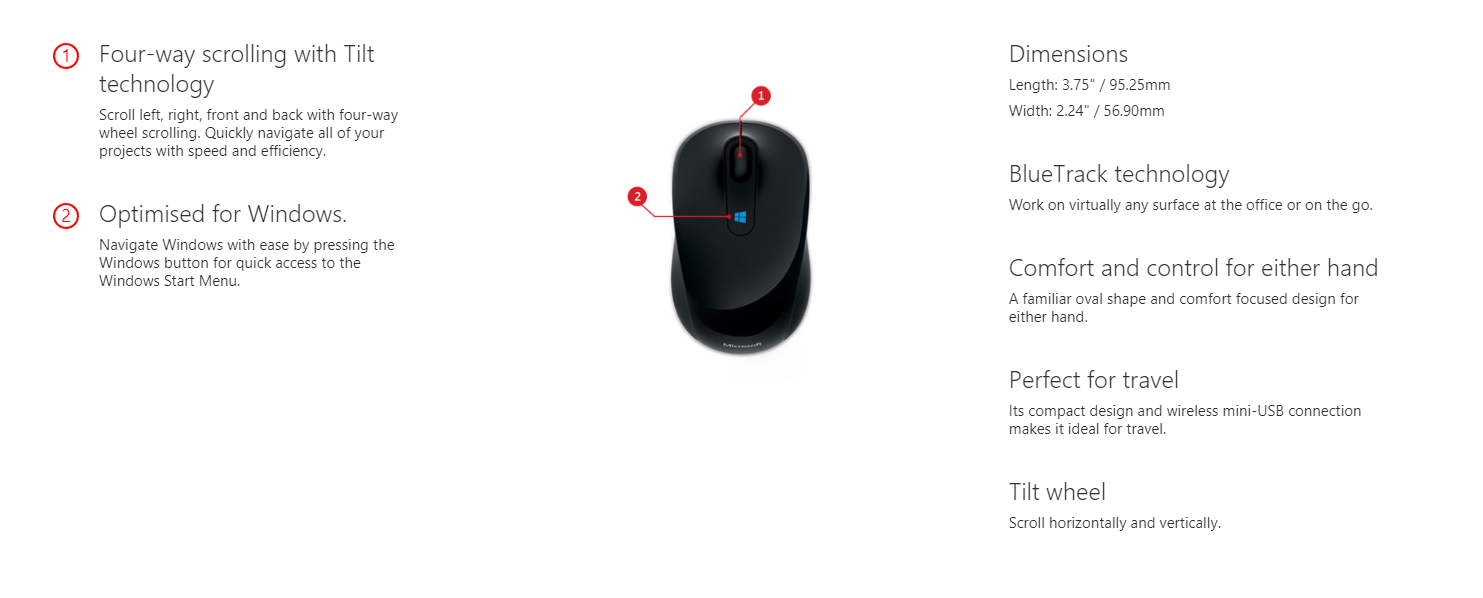 Specifications

Computer
Requires a PC that meets the requirements for and has installed one of these operating systems.
Connectivity
USB port
Hard Drive space
150 MB Hard Drive
Other information
1 AA alkaline battery required (included)

You must accept Licence Terms for software download.

BlueTrack Technology® does not work on clear glass or mirrored surfaces.
| | | | |
| --- | --- | --- | --- |
| Windows | Mac OS X | Android | iOS |
| Win 10 64 bit ✓ | Mac OS 10.10 - | Android 5.0, Nexus 9 ✓ | iOS7 x |
| Win 10 32 bit ✓ | Mac OS 10.9 ✓ | Android 4.4.4, Nexus 5 - | iOS6 x |
| Win 8.1 32 bit ✓ | Mac OS 10.8 ✓ | Android 4.2 1 | |
| Win 8.1 64 bit ✓ | Mac OS 10.7 ✓ | Android 3.2 ✓ | |
| Win 8 32 bit ✓ | | | |
| Win 8 64 bit ✓ | | | |
| Win 7 32 bit ✓ | | | |
| Win 7 64 bit ✓ | | | |
| Win RT 8.1 ✓ | | | |
| Win RT 8 ✓ | | | |