Product images and description are for reference only. Product appearance and specifications may vary from what is depicted.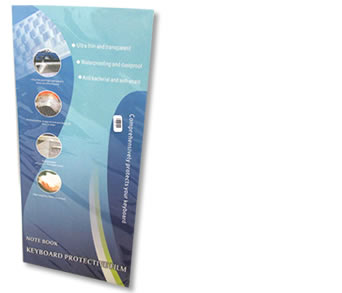 <table width="560" height="100" border="0" cellpadding="0"" cellspacing="0" class="proname" >

Notebook Keyboard Protector Details:

Notebook Keyboard Protective film that comprehensively protects your keyboard

Product Features:

• Ultrathin and transparent
• Waterproofing and dust proof
• Anti-bacterial and anti-scald
For more information please check the manufacturer's website.