PK40 BANDAID TOUGH STRIPS BE
These Band-Aid Plastic Strips feature super stick adhesive to ensure they stay in place. They utilise Quilt-Aid technology to help draw fluid away from the wound, speeding up the healing process. Plus, they're 100% waterproof to prevent germs, water and dirt from infecting your wounds.

They can be used to cover cuts and to keep wounds clean.

They have a 3 year shelf life so you can keep them handy.

There are 40 strips in this pack for stocking up.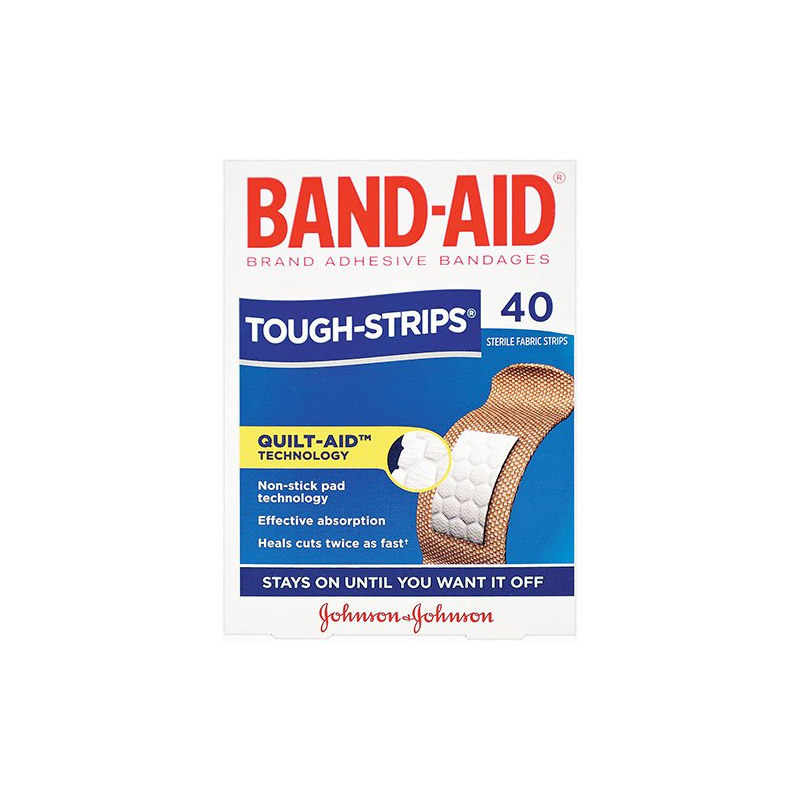 Specifications
Product Ingredient Warning

The packaging of this product contains natural rubber latex which may cause allergic reactions. Sterile unless individual wrapper is opened or damaged

Storage Instructions

Store in a cool, dry place