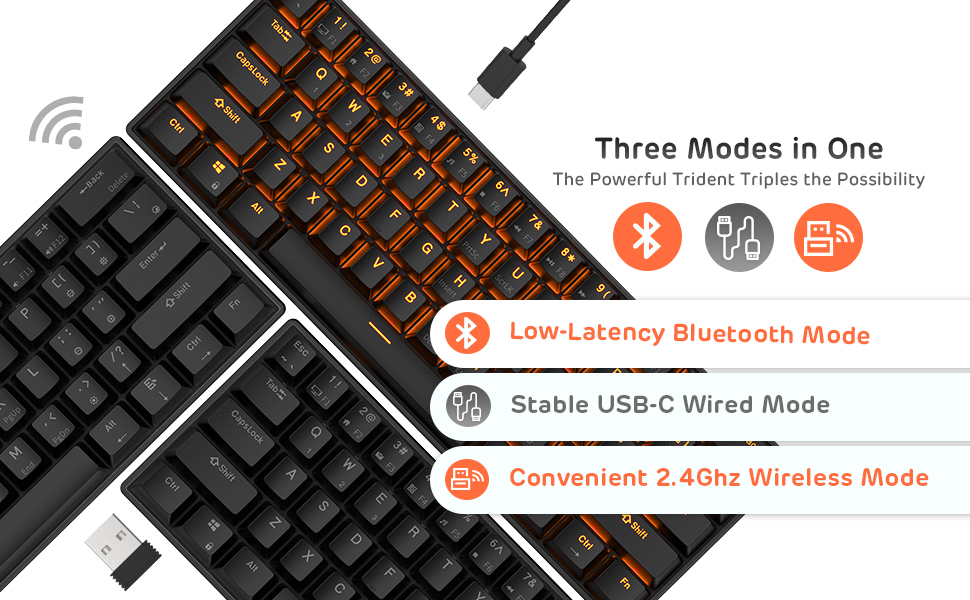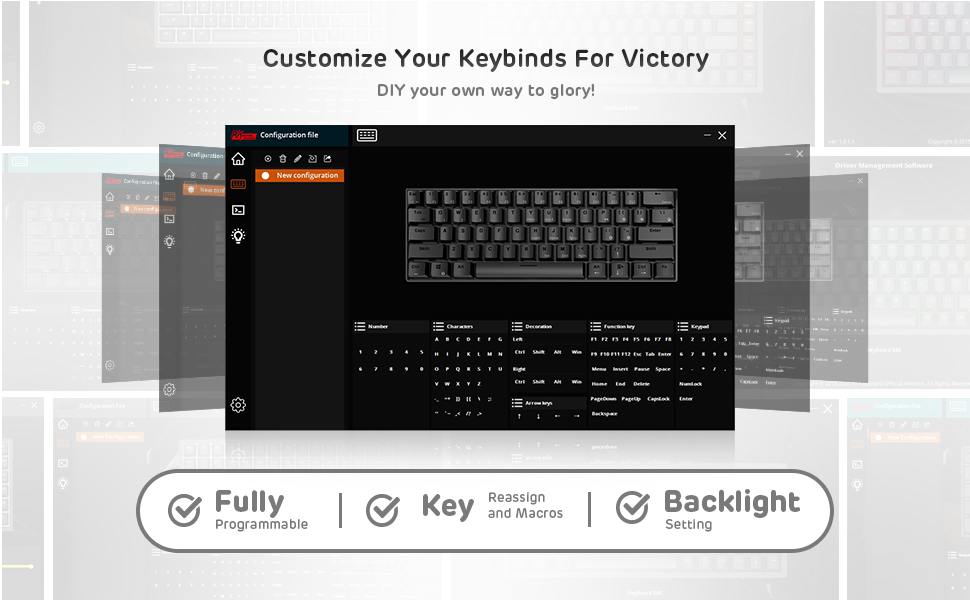 Built-in Bluetooth 5.1 Chipset: Connects with up to 3 devices via Bluetooth and switch among them with FN + Q/W/E easily. It also has wired mode with USB Type-C connection. The RK61 is best to fit smartphone, laptop and tablet.

60% Mechanical Gaming Keyboard: The Compact mechanical keyboard with 61 Keys brings you a neat desktop. Tips you might want to know is that 60% bluetooth gaming keyboard without numpad is most FPS gamers' choice, more spaces left for mouse movements.


Hot-swappable: Hot-swap PCB allows you to replace 3 pins/5 pins switches freely without soldering issue. Enjoy the fun of making your own unique keyboard.


1450mAh Battery: RK61 60 Percent mechanical keyboard Allows you to use continuously about 13 hours with lightest backlit, up to 360 hours standby time.

Single Color Backlit But Not Dull: Even if RK61 has no multicolored RGB but only single LED backlit, the 17 dynamic backlit modes keep the plain effect away. Use FN + to choose your ideal mode, adjust the brightness and glowing speed freely.

3-Mode Connection: Here comes innovative 1st-Gen 3-mode connection technology, USB-C wired, BT 3.0/5.0 & 2.4Ghz wireless modes which advanced your use experience to next level in all fields.

Download software on RK Official Website