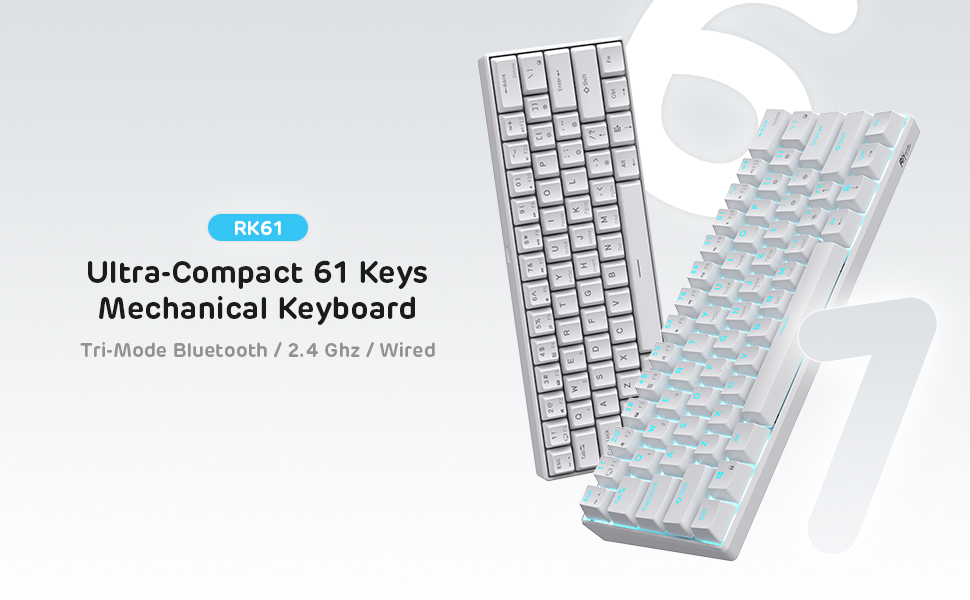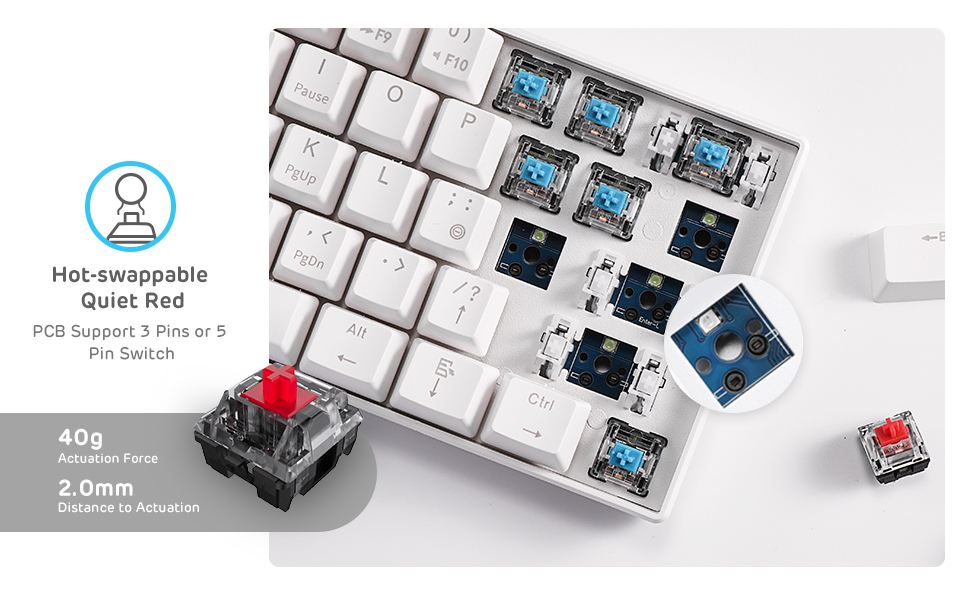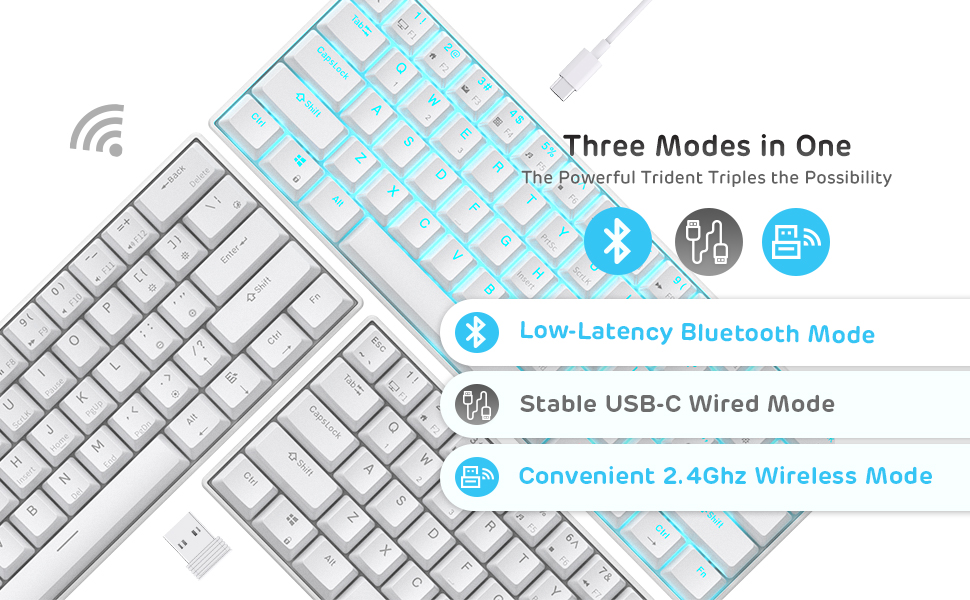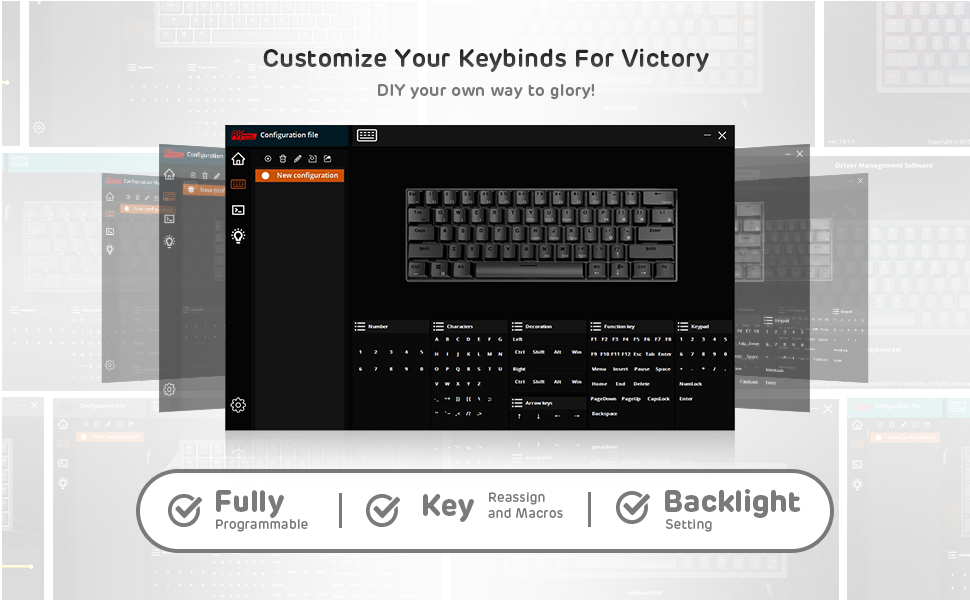 Features:


✔ Triple Modes with Reliable Connection: What makes the keystroke registration instantly is the advanced built-in chip, extremely low latency in the absence of signal interference. Easily 3 different devices switchable with FN + Q/W/E in wireless mode will hype you up and maximize your productivity. Wireless mode with stable bluetooth 5.0, hassle-free 2.4Ghz dongle plus USB-C wired mode set no limits about your keyboard connection.
✔60% Compact Minimalism Layout: Ultra-compact layout with 61 keys makes you a neat desktop with your organized gears on, even folks have nothing to do with Minimalist will dive into its tiny practical design. Tips you might want to know is that keyboard without numpad is most FPS gamers' choice, more spaces left for mouse movements.


✔Soft Response of Red Switches: Red mechanical switch features a quiet and linear typing experience. The soft, top-to-bottom feedback offers easier and smoother use than other tactile switches. Perfect for people who work in an open office and stay up gamers. Check Website here.
✔Long-lasting & Abundant Battery: The core of a wireless keyboard is the battery, RK61 equipped with 1450mAh battery allows you to use continuously at least 10 hours. 3 hours fast recharging time will bring it online asap, it will never lay down even if you are tired. Up to 360 hours standby time reduces recharging times maximally and prolong the battery lifespan.

✔

Single Color Backlit But Not Dull: Even if RK61 has no multicolored RGB but only single LED backlit, the 17 dynamic backlit modes keep the plain effect away. Use FN + \ to choose your ideal mode, adjust the brightness and glowing speed freely. Get some lights on to take your blues away and make your day.