Silicon Power 128GB CFast 2.0 CinemaPro 530MB/s CFX310 MLC Memory Card SP128GICFX311NV0BM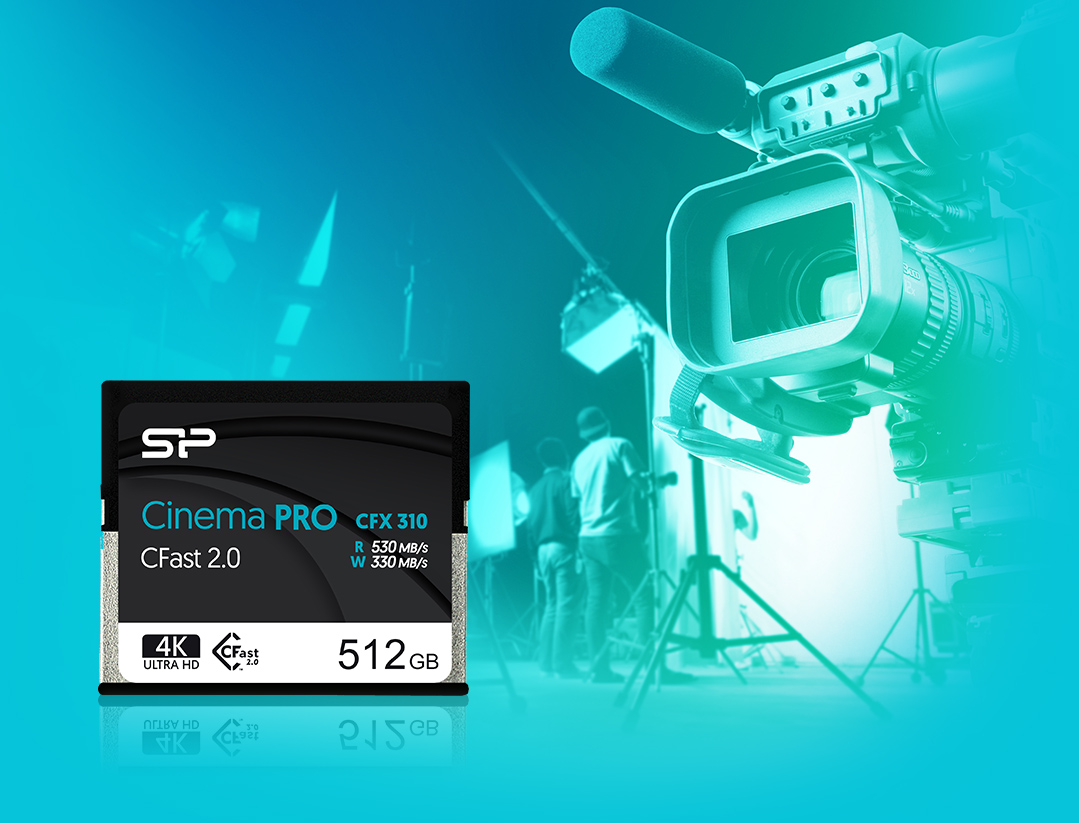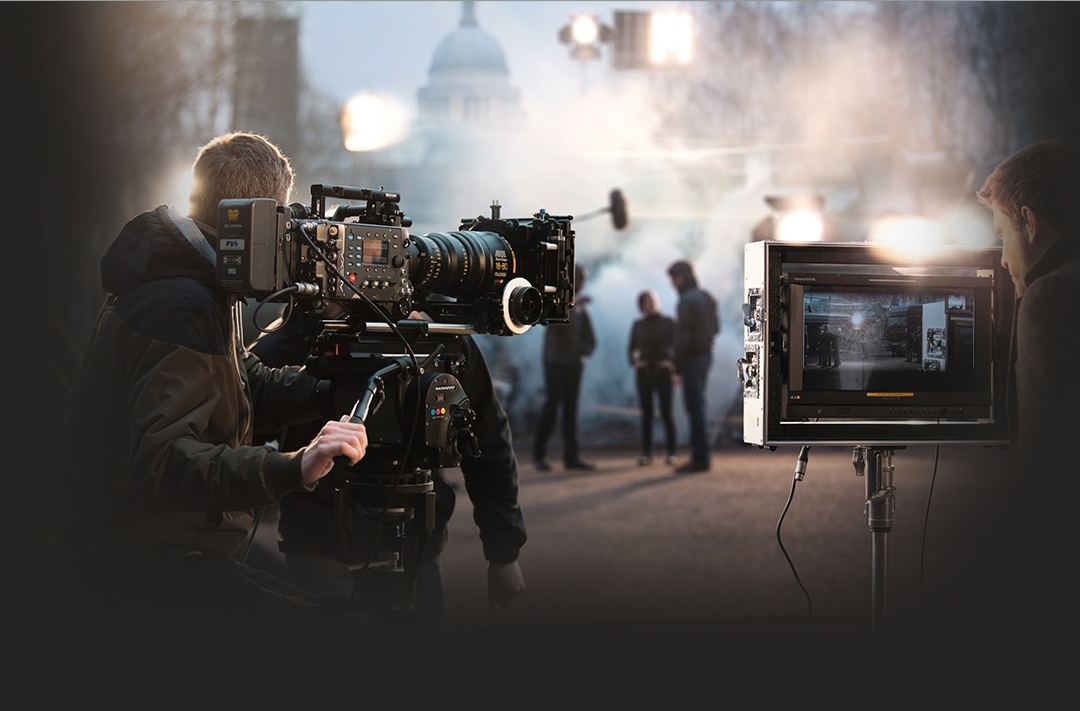 Stunning 4K UHD Video, Blackmagic Design Certified
The Cinema Pro (CFX310) delivers the power, performance, capacity, and reliability that professional photographers and videographers can trust to record uninterrupted cinema-quality 4K UHD videos. It was designed, tested, and approved for full functionality by Blackmagic for trusted use in professional cameras and camcorders.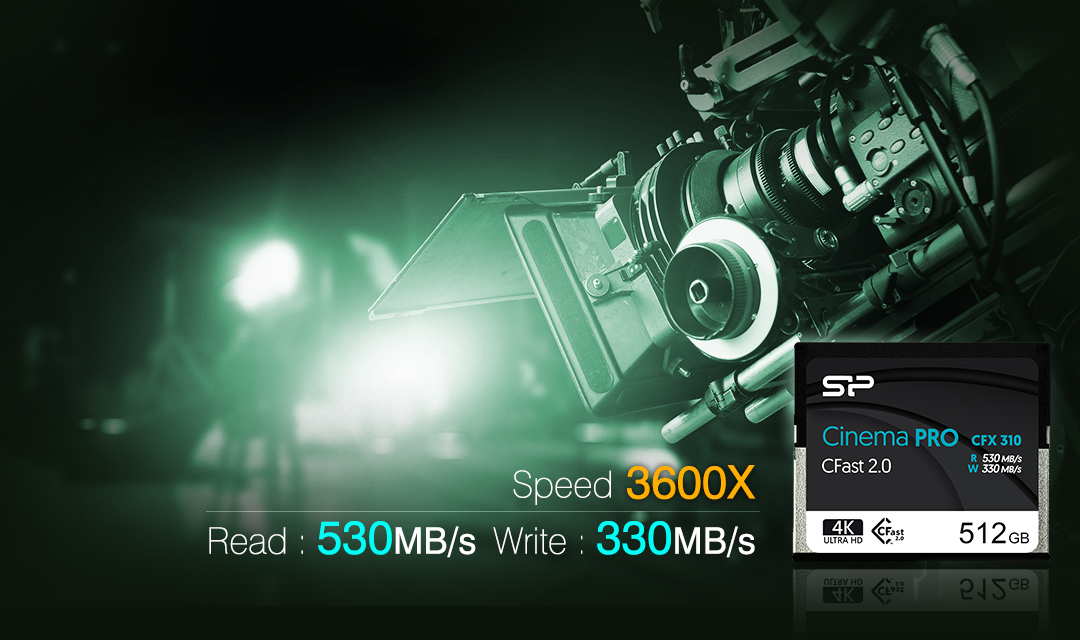 Ultra-Fast Speeds For The Most Demanding Jobs
The Cinema Pro (CFX310) utilizes the CFast 2.0 interface to achieve write speeds up to 530MB/s. It also passes the test of 2160p ProRes 422 HQ 60fps. This helps guarantee peak performance in the demanding cinematic shooting modes, including DCI 4K, Ultra HD, and Full HD video, as well as raw still images and rapid-fire bursts. Its ultra-fast speed also allows users to quickly offload large files from the for storage or editing.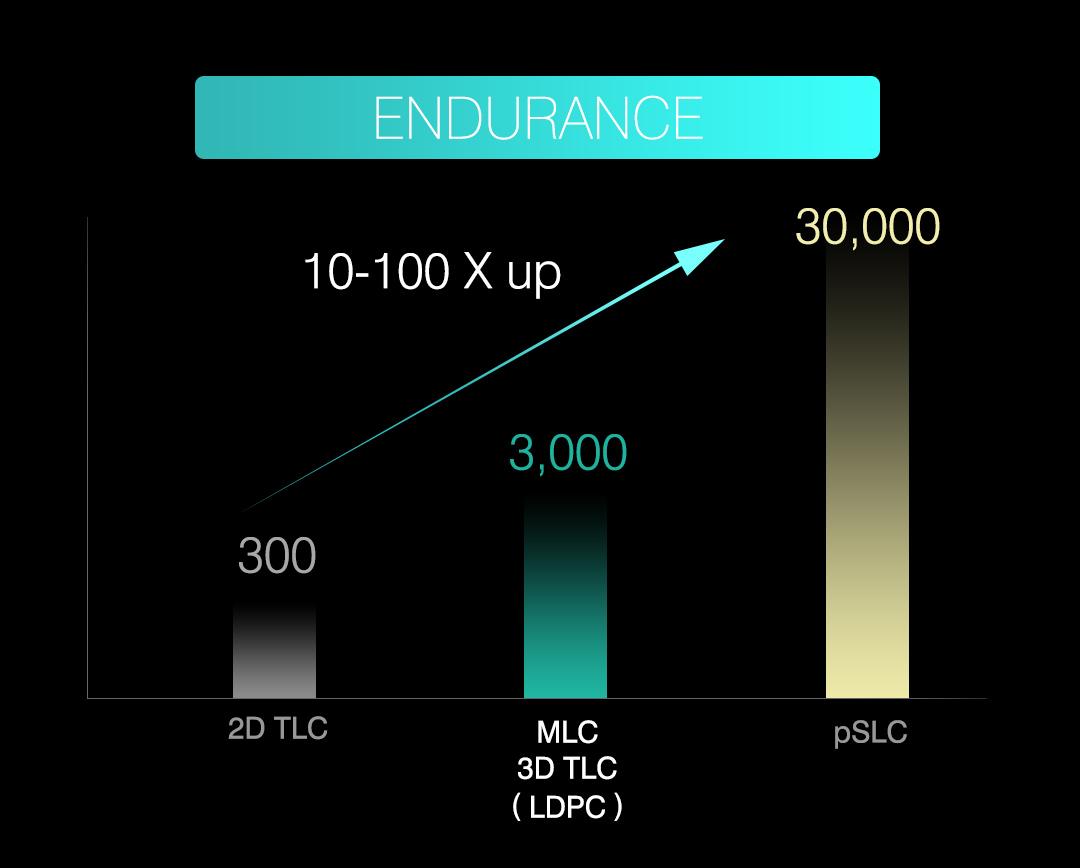 Guaranteed Quality & Sustained Performance
The Cinema Pro (CFX310) will record data securely and reliably, whatever your shooting requirements may be. It's equipped with original industrial-grade NAND Flash memory with up to 512GB of storage capacity. Whether shooting 4K Cinema RAW, pro stills photography, or aerial video shooting, this card is engineered to ensure high quality and performance to satisfy today's demand for ultra-fast speed.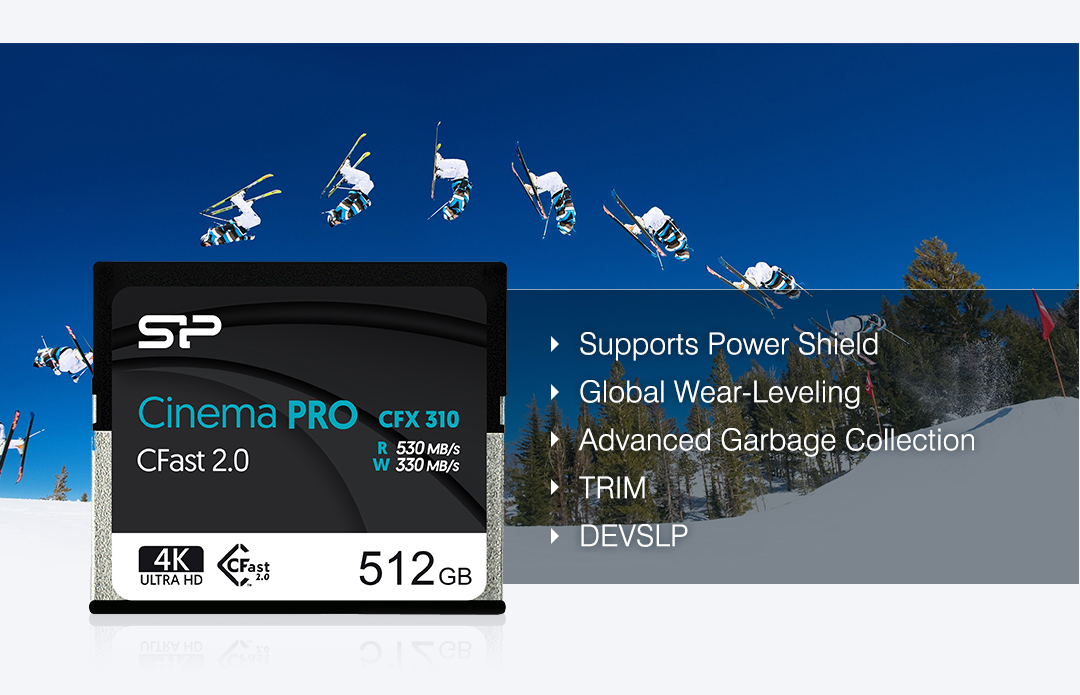 Maximized Capabilities Via Multiple Techniques
With support for multiple techniques, the capabilities of the Cinema Pro (CFX310) are maximized. Power Shield protects data integrity during sudden power-offs. Global Wear-Leveling helps to extend the lifetime of the card. Advanced Garbage Collection, which is further assisted by the TRIM command, optimizes space and improves overall efficiency. The DEVSLP feature helps to reduce power consumption.


Specification
| | |
| --- | --- |
| Capacity : | 128GB, 256GB, 512GB |
| Interface : | CFast 2.0/SATA III/6.0Gbps |
| Storage Temperature : | -55°C ~ 95°C |
| Seq. Performance Read (max.) : | 530 MB/s |
| Seq. Performance Write (max.) : | 330 MB/s |
| Random 4K Read (IOPS max.) : | 32000 |
| Random 4K Write (IOPS max.) : | 32000 |
| Power Requirement : | DC 3.3V |
| Power Consumption(max.) : | 710 mA |
| Power Consumption (idle) : | 120 mA |
| MTBF (est) : | ≒2,000,000 hrs |
| Warranty : | 3 years |
| Operating Humidity : | 10% ~ 95% (30°C Max. Wet Bulb Temp) |
| Vibration : | 15G, 10 ~ 2000Hz |
| Shock : | 1,500G@0.5ms |
| Warranty : | 3 years and within TBW |
Features
● Excellent Performance for 4K UHD CINEMATIC CAMERAS AND PROFESSIONAL CAMCORDERS
● Designed for film, television, commercial, and independent production
● Especially made for 4K UHD digital film cameras without compromising detail
● For professional photographers and videographers, the CFX310 features superior performance that enables uninterrupted and cinema-quality 4K video recording.
● BLACKMAGIC APPROVED- Blackmagic approved and 2160p ProRes 422 HQ 60fps certified.
● The CFX310 delivers ultra-fast speed of up to 530 MB/s read that lets you quickly transfer large files from the card to your computer.
● Multiple techniques supported - Power Shield/ Global Wear-Leveling/ Advanced Garbage Collection/ TRIM /DEVSLP


SP Superior PRO Micro SD


SP A30 Portable HDD
SP A65 Portable HDD
SP Cinema X CFast 2.0



4K Ultra HD video recording



Military-Grade Shockproof
Military-Grade Shockproof
4K UHD digital film cameras

Waterproof, dustproof, temperature-proof, and X-ray-proof


Convenient wrap-around cable
IP67 Water Protection
Super Endurance pSLC


Fit for Switch, smartphone,
tablet, digital camera, drone...


Advanced internal suspension system
Delicate Cable Storage Design
Power Shield protects data
during sudden power-off
MSRP : $ 55

MSRP : $ 95
MSRP : $ 109
MSRP : $ 500

GO CHECK THIS


GO CHECK THIS
GO CHECK THIS
GO CHECK THIS


SP TLC SATA SSD


SP NVMe TLC A60
SP NVMe QLC UD70
SP NVMe TLC A80

SP NVMe GEN4 US70


TLC 3D NAND Flash



TLC 3D NAND Flash

QLC 3D NAND Flash

TLC 3D NAND Flash

TLC 3D NAND Flash

Read up to 560 MB/s
Write up to 530 MB/s

Read up to 2,200 MB/s
Write up to 1,600 MB/s

Read up to 3,400 MB/s
Write up to 3,000 MB/s

Read up to 3,400 MB/s

Write up to 3,000 MB/s

Read up to 5,000 MB/s
Write up to 4,400 MB/s

Life Expectancy :
1,500,000 hrs MTBF

Life Expectancy :
2,000,000 hrs MTBF

Life Expectancy :
1,800,000 hrs MTBF

Life Expectancy :

2,000,000 hrs MTBF

Life Expectancy :
1,700,000 hrs MTBF

Quality & Capacity
Friendly Price

High Quality
Friendly Price

High Performance
Friendly Price

High-End Performance

Fair Price

Next Generation Speed
Fair Price

GO CHECK THIS

GO CHECK THIS


GO CHECK THIS
GO CHECK THIS
GO CHECK THIS