Please Check Modem/Router Compatibility with your Service Providers Before Purchasing
Teltonika RUT240 Industrial 4G LTE Router


RUT240 is a compact, cost-effective and powerful industrial LTE router for professional applications
This router delivers high performance for mission-critical cellular communication
Equipped with external SIM holder and signal strength status LEDs, it ensures easy network management
External antenna connectors make it possible to attach desired antennas and to easily find the best signal location.
LTE support
Enjoy worry free LTE internet connection anywhere, whether it's your favourite camping spot, your home or office – RUT240 has you covered.
This sleek router supports high speed LTE CAT4, which provides speeds of up to 150 Mbps for your leisure or business demands.
Wireless network - built-in WiFi connectivity
Free yourself from cumbersome Ethernet-based on-site maintenance or simply save some smartphone SIM data for online check-ups and work e-mail attachment downloads.
Input and Output
With configurable inputs you can monitor external events, be it the water level threshold at a road crossing, or a simple door sensor. You can receive alerts remotely either via SMS or e-mail.
External SIM slot
External SIM slot lets you insert or change SIM card with relative ease - the device will connect to the network right away without any need to reboot.
2x Ethernet ports
Small and compact device for tight spaces with limited amount of external devices. If one of the ports remains free, it can be used as the main internet connection or a backup connection.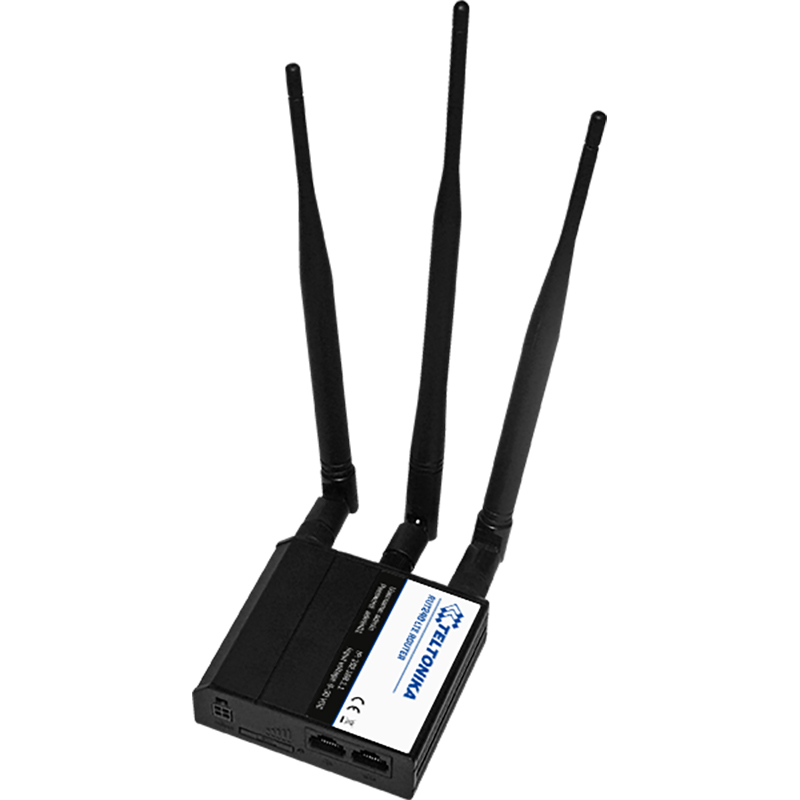 Specifications / Frequency
Connection Specifications:
WiFi: IEEE 802.11/b/g/n Wi-Fi standards
Ethernet: IEEE 802.3, IEEE 802.3u / 1x LAN 1x WAN 10/100 Mbps port
Supported Frequency Bands:
2G GSM/EDGE: B2/B3/B5/B8
3G DC-HSPA+: B1/B2/B5/B8
4G LTE Cat-4: B1/B2/B3/B4/B5/B7/B8/B28/B40
Hardware Specifications:
Weight: 125g
Dimensions: 83 x 74 x 25mm (H x W x D)
Power Input: 100-240 Vac > 9 Vdc wall adapter
Input Voltage: 9-30 Vdc