Thermaltake eSports Dasher Snow Miku Extended Mouse Pad

Optimized with a smooth semi-coarse textured weave design, the Dasher Extended SNOW MIKU Edition gaming mouse delivers superior gaming performance for both laser and optical mouse types; and provides low friction, high consistent accuracy, and responsive tracking, whatever the game.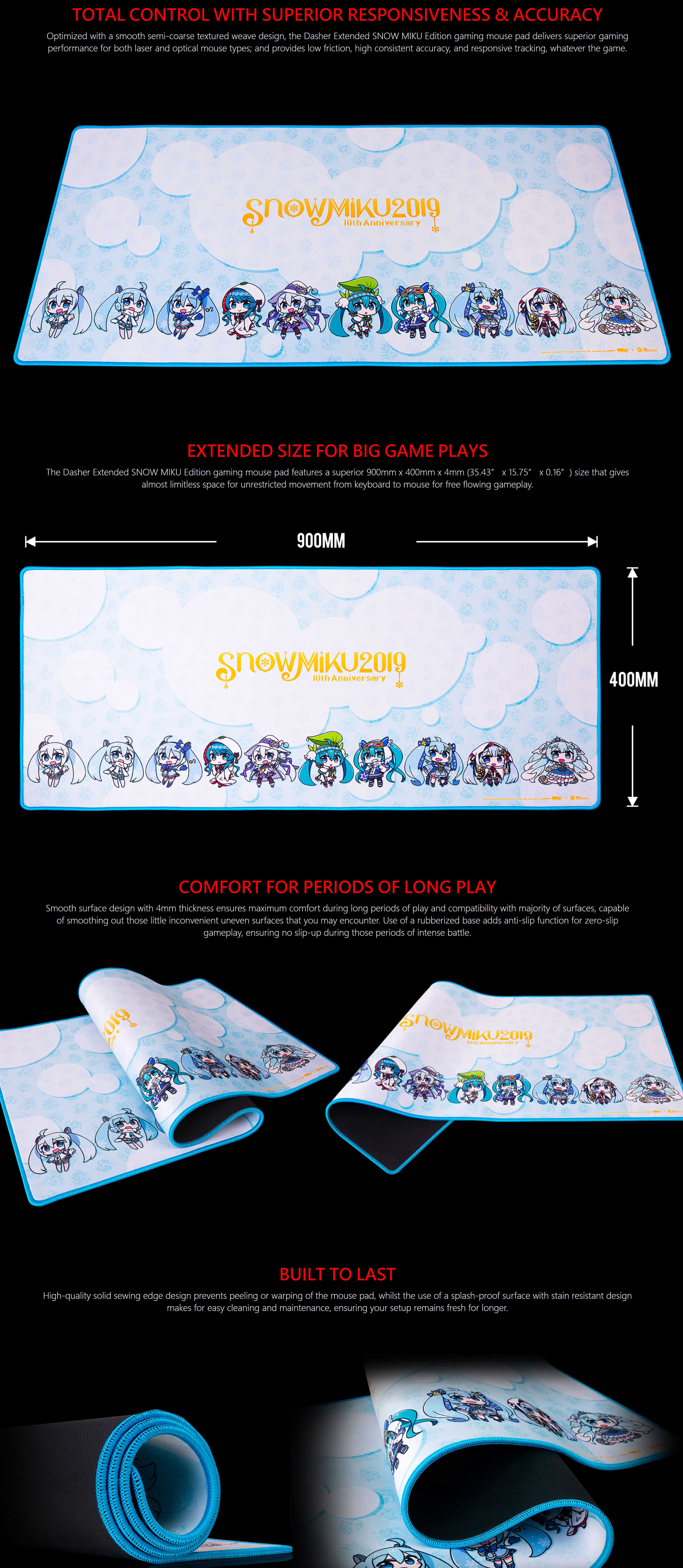 SPEICIFICATIONS:

DIMENSION

900 X 400 X 4 MM, 35.43 X 15.75 X 0.16 IN

SURFACES

SEMI-COARSE TEXTURE

BASE

NON-SLIP POLYURETHANE

GAME GENRE

FPS?RTS?MMORPG

COLOR

BLACK

OTHER FEATURES

- OPTIMIZED FOR ALL TYPES OF GAMING MOUSE WITH LASER OR OPTICAL SENSOR, OFFERING TOTAL TRACKING RESPONSIVENESS FOR CONSISTENTLY RELIABLE IN-GAME CONTROL.

- LOW FRICTION AND HIGH PERFORMANCE, IMPROVING MOUSE CONTROL AND PRECISE MOVEMENTS.