Thrustmaster F16C Viper Hotas Add On Grip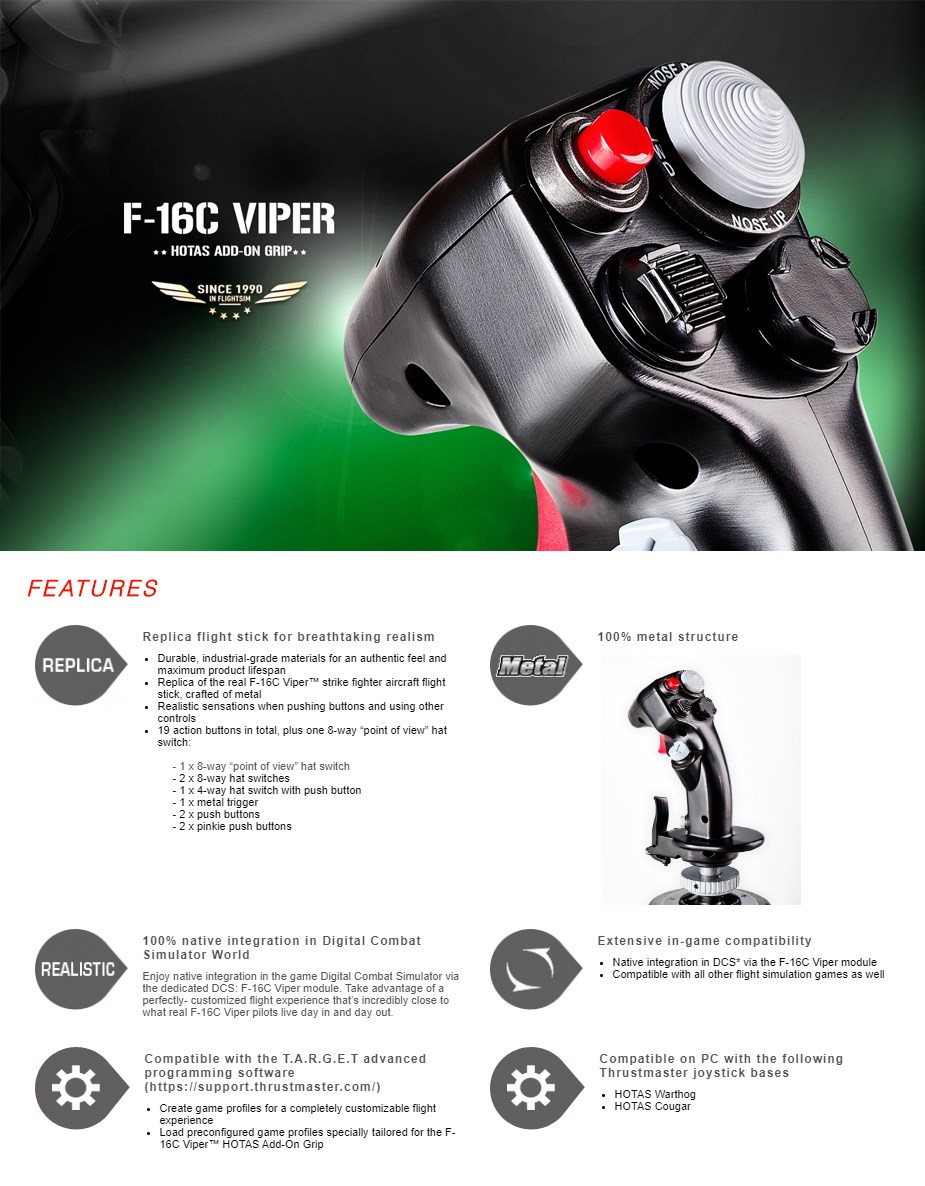 Detachable metal plate for desk or cockpit-style use, with special 10th anniversary graphic.
The base features H.E.A.R.T Hall Effect AccuRate Technology, with 3D (Hall Effect) magnetic sensors for surgical precision that won't decrease over time.
Super stable weighted base (weighs more than 4.4 lb / 2 kg without a flight stick grip installed).
The base is compatible with all flight simulation games.