Zebra 1D Portable Bluetooth Barcode Scanner (CS3070-SR)

The innovative Zebra CS3000 Series enables enterprises to easily implement 1D laser scanning where either mobility or the cost and size of a traditional scanning device is an inhibitor. The tiny device is affordably priced and fits in a pocket or on a lanyard.
The CS3000 can be utilized in standalone mode for the batch scanning of bar codes, while the CS3070 offers batch mode as well as real-time bar code data transmission to a host application via a wireless Bluetooth® connection to smartphones, laptops and more.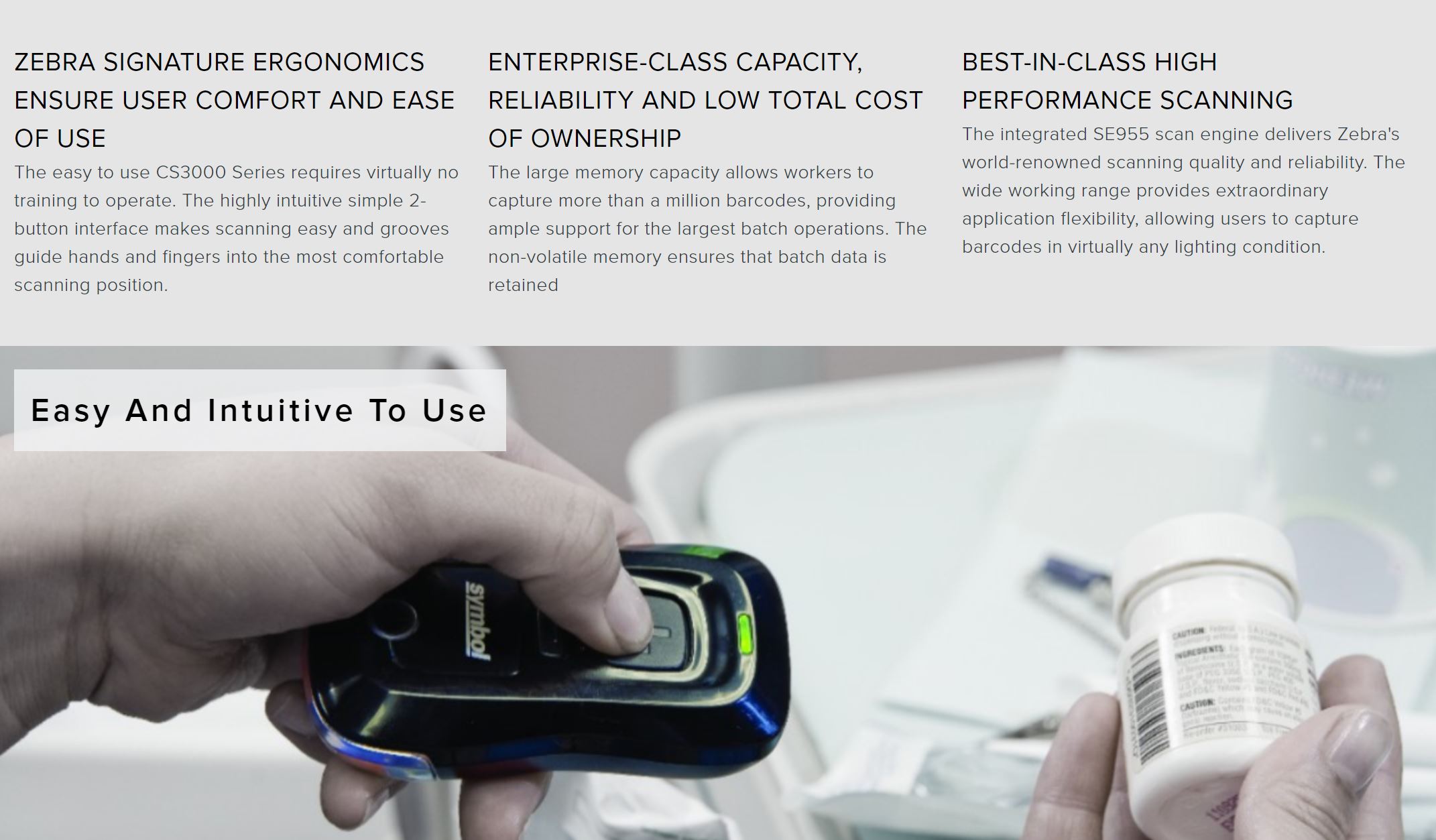 Dimensions:

DIMENSIONS
3.41 in. L x 1.95 in. W x .87 in. H
8.65 cm L x 4.95 cm W x 2.2 cm H
WEIGHT
With batteries: 2.45 oz./70 gm
COLOUR
Twilight Black
DROP TOLERANCE
4 ft./1.21 m drop to tiled linoleum over concrete, 6 drops per 6 sides, across the operating temperature range