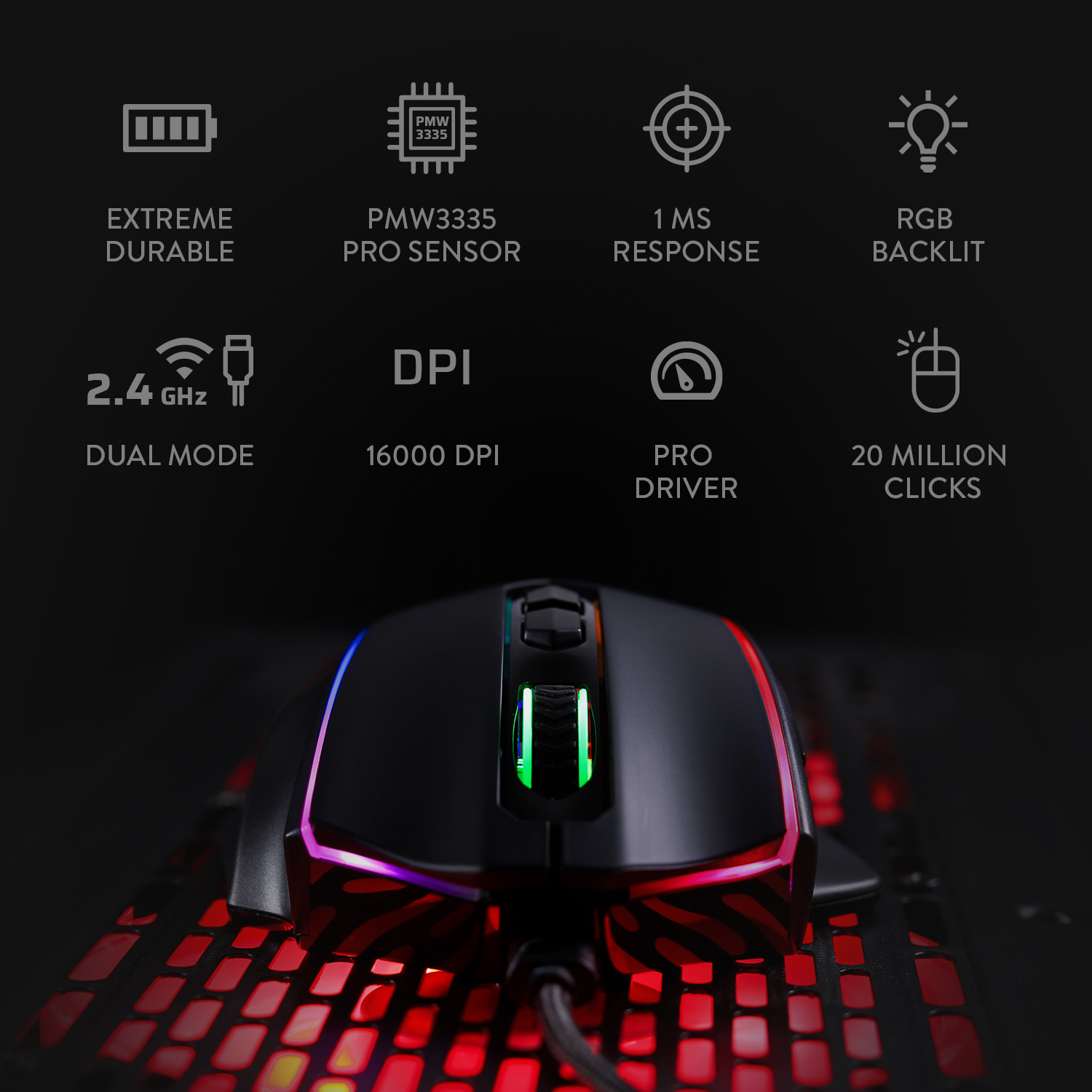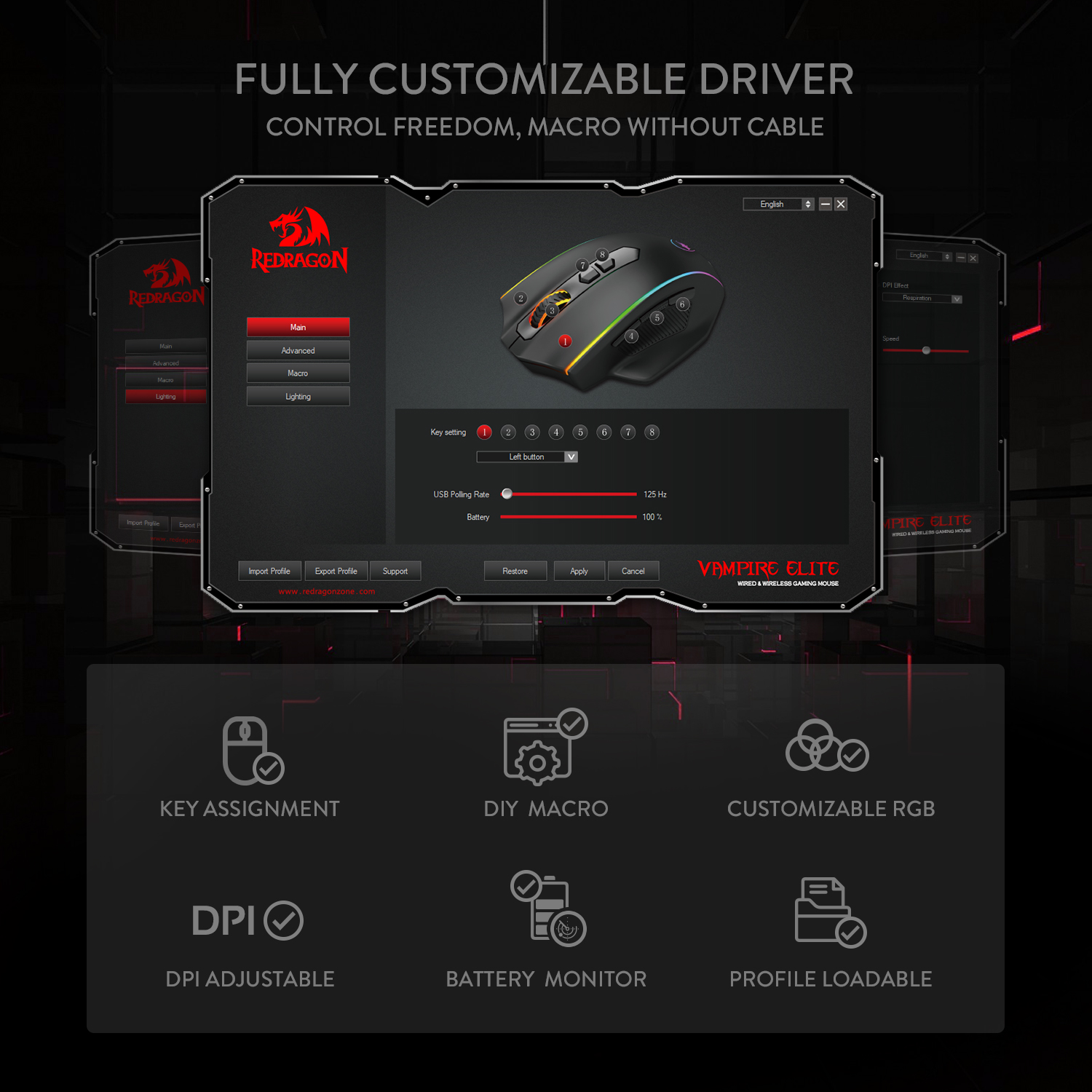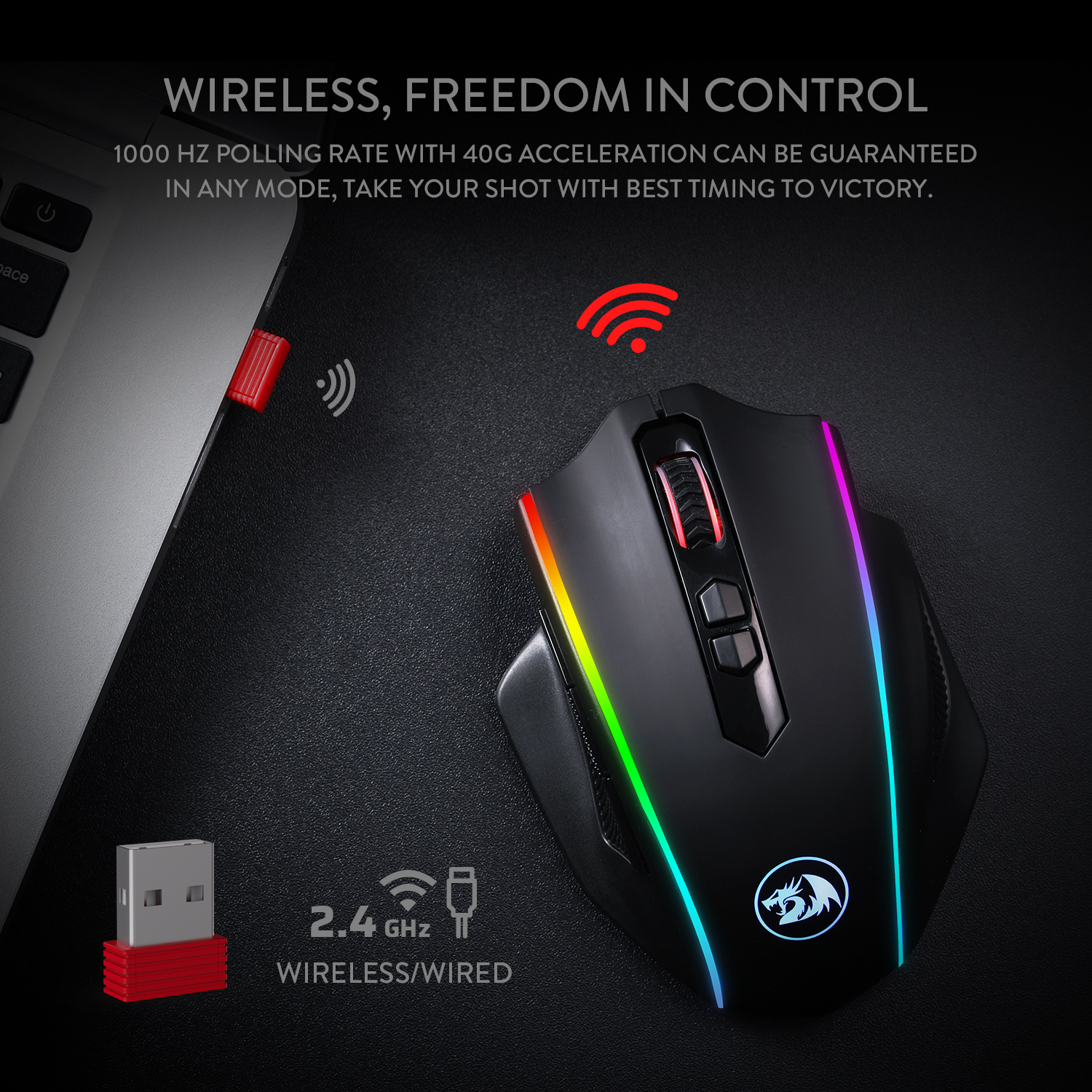 Features:

Wireless for Boundless Wins - Cables really do affect the accurate battle reaction, Redragon M686 wireless gaming mouse with 2.4Ghz dongle frees you. It aims to offer the best and purest mouse moving experience helping you get that KDA up again.


Acme Adjustable DPI to 16000 - Geared with 5 onboard DPI levels (1000/2000/4000/8000/16000) which allow your mouse movements to be registered to pinpoint accuracy. Each of the 5 DPI levels is easily customizable via software, enabling you to switch to your DPI settings on the fly.


Easy Keybinding with Macro - 8 programmable buttons are all editable with customizable tactical keybinds in whatever game or work you are engaging. Also equipped with 3 side macro buttons make for better gaming and workplace experience.


Ultra Long-lasting Core - Equipped with the PAW3335 Optical Pixart sensor, the mouse consumption is greatly reduced with 1000Hz Polling Rate in dual mode. Coupled with a 1000 mAh rechargeable battery, the mouse will keep you gaming for up to 45 hours (eco-mode)!


Adjustable True Color - The Redragon Pro driver enables you to show your style with endless possibilities like dynamic streaming, breathing, glowing and more... with various lighting modes to light up your room giving you that in-game competitive vibe. Driver/software download link -- https://www.redragonshop.com/pages/software