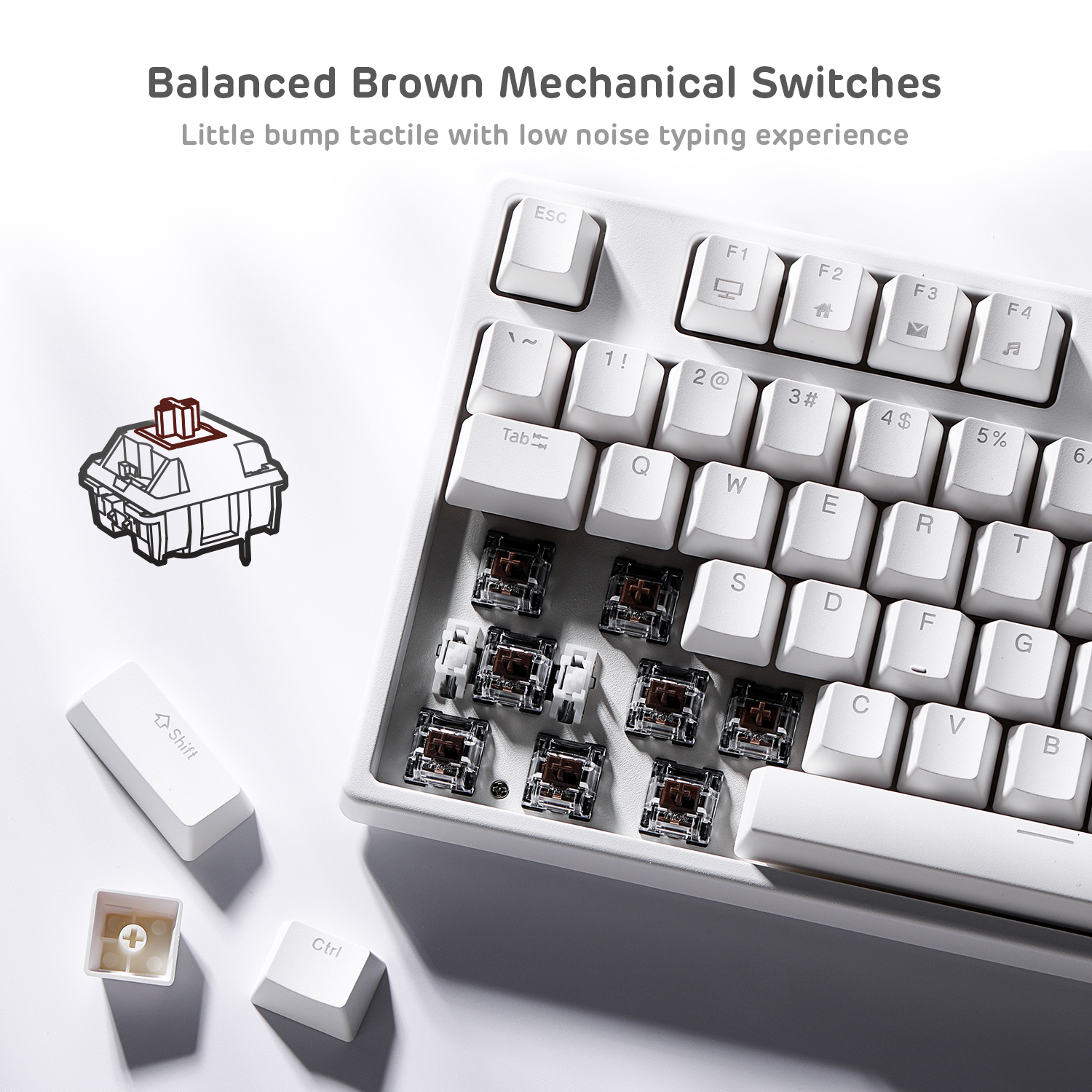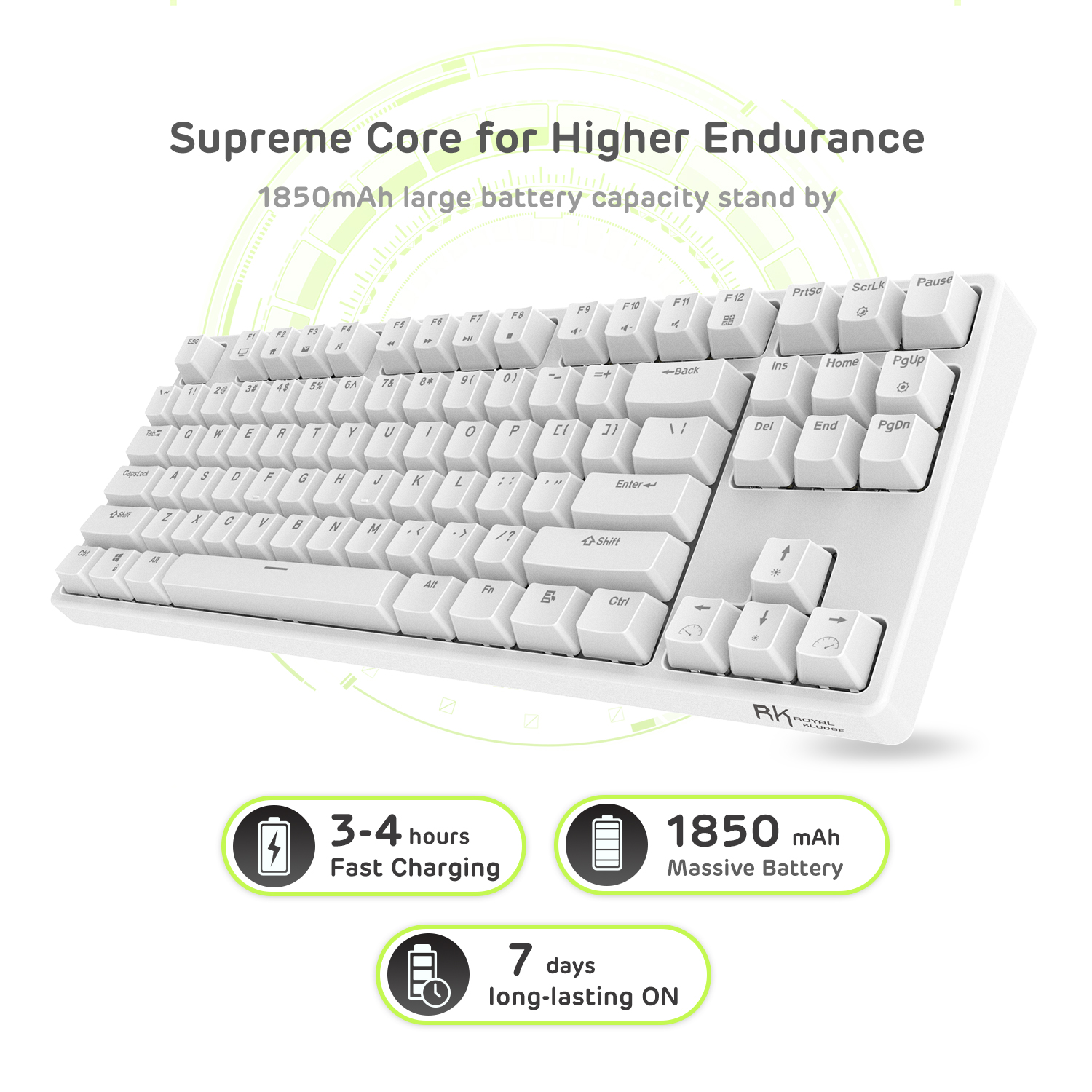 Feature:
Dual Modes with Wide Connection: Worked with solid 2.4G connection via little dongle plugged in PC, low-delay connection range up to 10 meters without signal interference. Easy to choose the wired or wireless mode from the switch at the bottom of the keyboard. Working and typing wirelessly or gaming and entertaining with wired mode.


Tenkeyless Compact Layout: Compact and neat desktop-style comes out from the abandoned numpad part. But it is absolutely worth it, more space has been saved for mouse movement. FPS gamers' primo choice, enables you to reach your full potential and offers you the ultimate gaming experience.


Moderate Balance of Brown Switches: If you are still cudgeling your brain of what switch to choose and get confused with different features of them. Go ahead for the brown with gentle and stable features, it compromises both tactile and low noise two supreme merits and offers you the most friendly and satisfying experience.


Hard Core with Fancy Looks: RK87 geared with long standby battery boasts 1850mAh battery capacity, which offers days using and much longer standby time. 16.8 million RGB colors light the fire, 8 dynamic backlit modes and 9 custom backlit modes give you a hard time choosing. Brightness and glowing speed adjustable will light up your vibe perfectly.


Handy Macro Keybinds Media Shortcuts: 3 sets on-board macro settings meet your needs of efficiency and convenience, keybinding your own combos to simplify your work or game. Customizable key assignment, keybinding and backlight setting is also available with software. Find the driver link on the {Product Description} part