Silicon Power 32GB (2x16GB) SP032GXLZU360BDC 3600MHz XPOWER Zenith Gaming Desktop Memory DDR4 RAM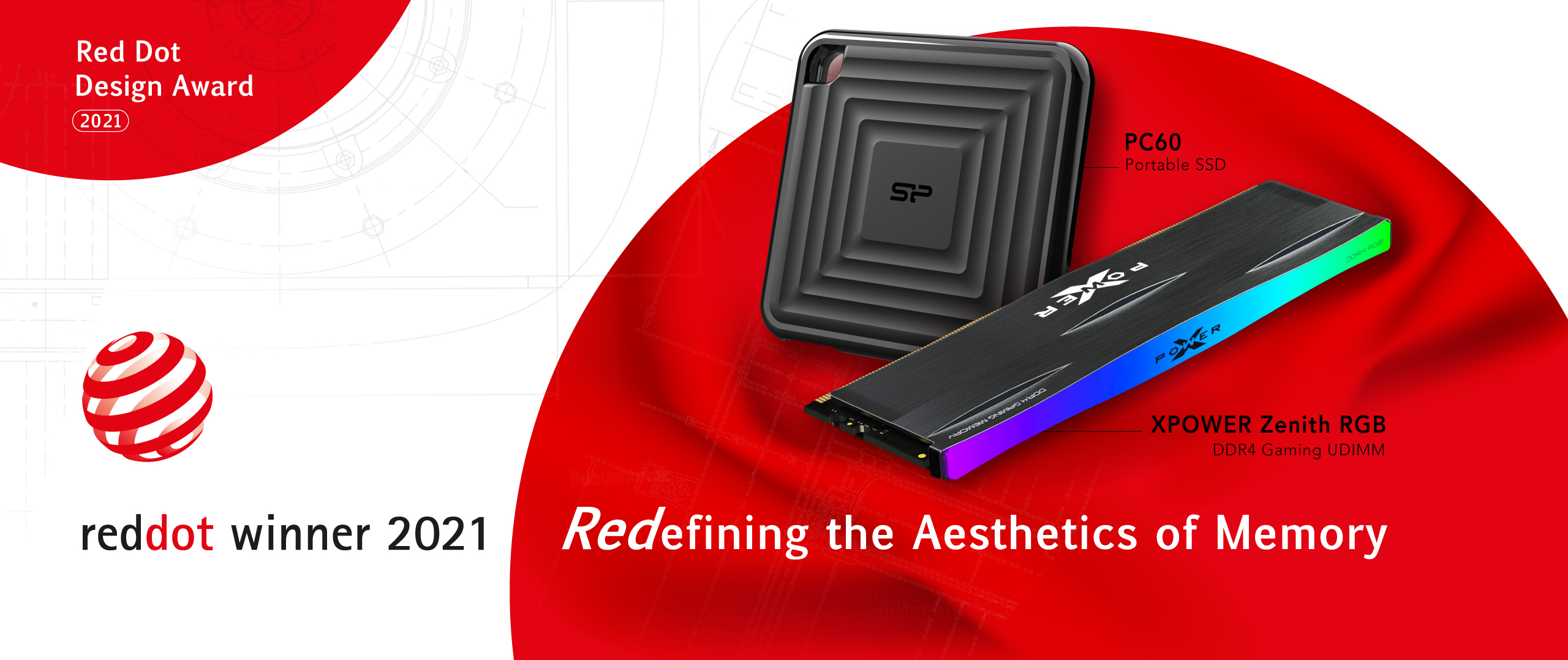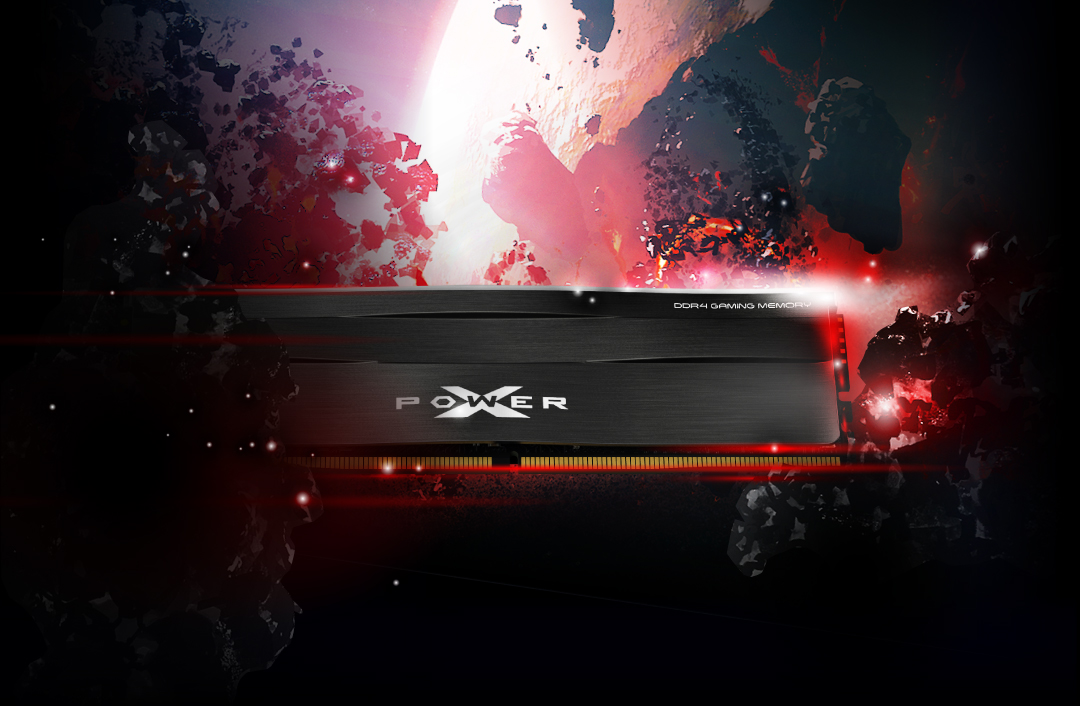 Optimized For Hardcore Gamers And Modders
Ranging from blazing speeds of 3200MHz to 4133MHz with low 1.35V – 1.4V power consumption, the Zenith allows for gameplay at the highest settings with automatic overclocking. Its fully optimized testing ensures complete compatibility on most leading high-end motherboards to support the most hardcore gamers and modders.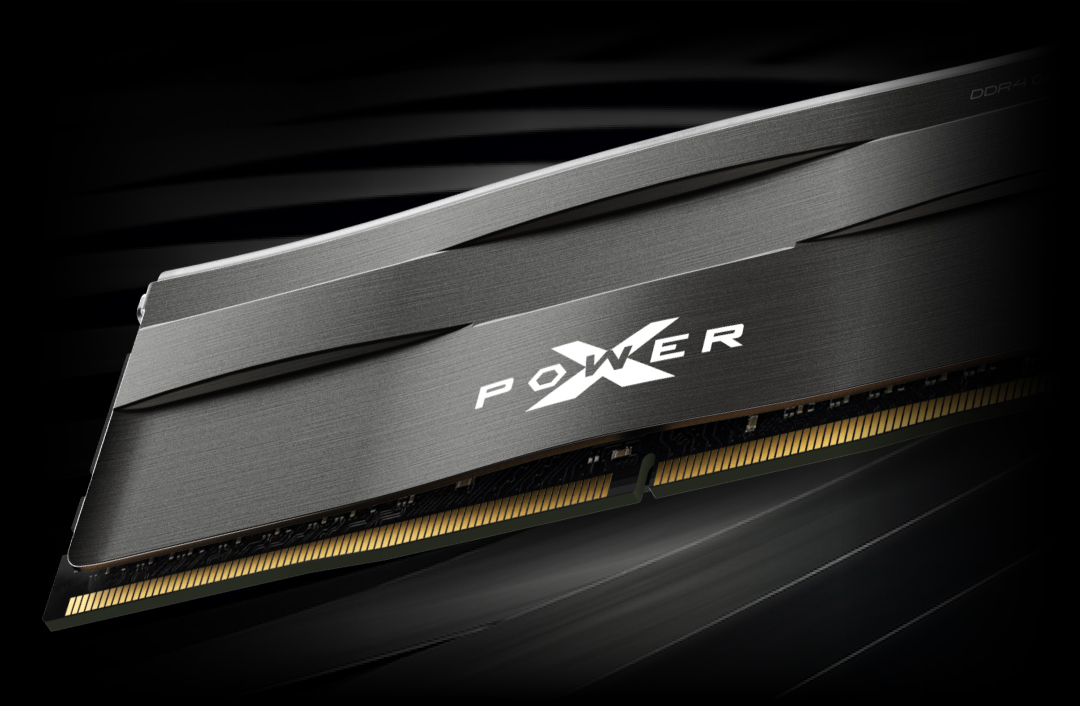 A Sharp Design That Stays Cool
This iron grey colored heat spreader with a textured hairline finish results in a sharp and eye-catching design that is balanced by soft curves. The durable aluminum promotes maximum heat dissipation and thermal management, which prevents overheating and results in longer playtime.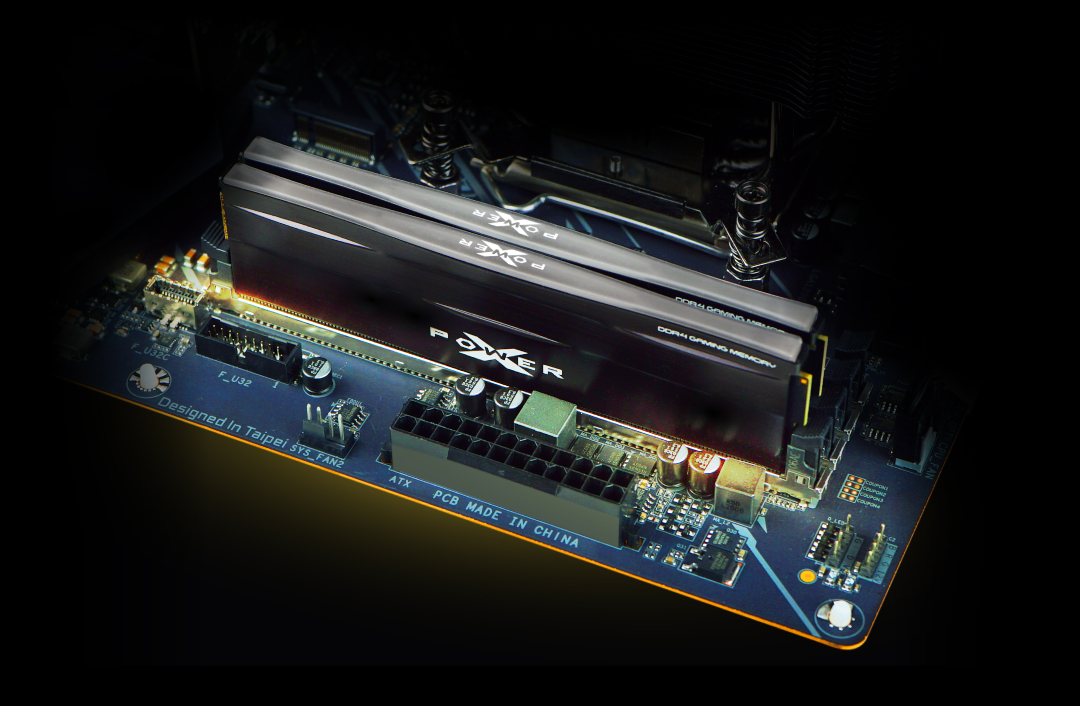 Low Profile, High Performance
The Zenith was designed with a low profile to fit in compact set-ups, but it's packed with high performance. DDR4 technology is up to twice as fast as its predecessor, DDR3, delivering more bandwidth and more energy efficiency to push beyond standard limits.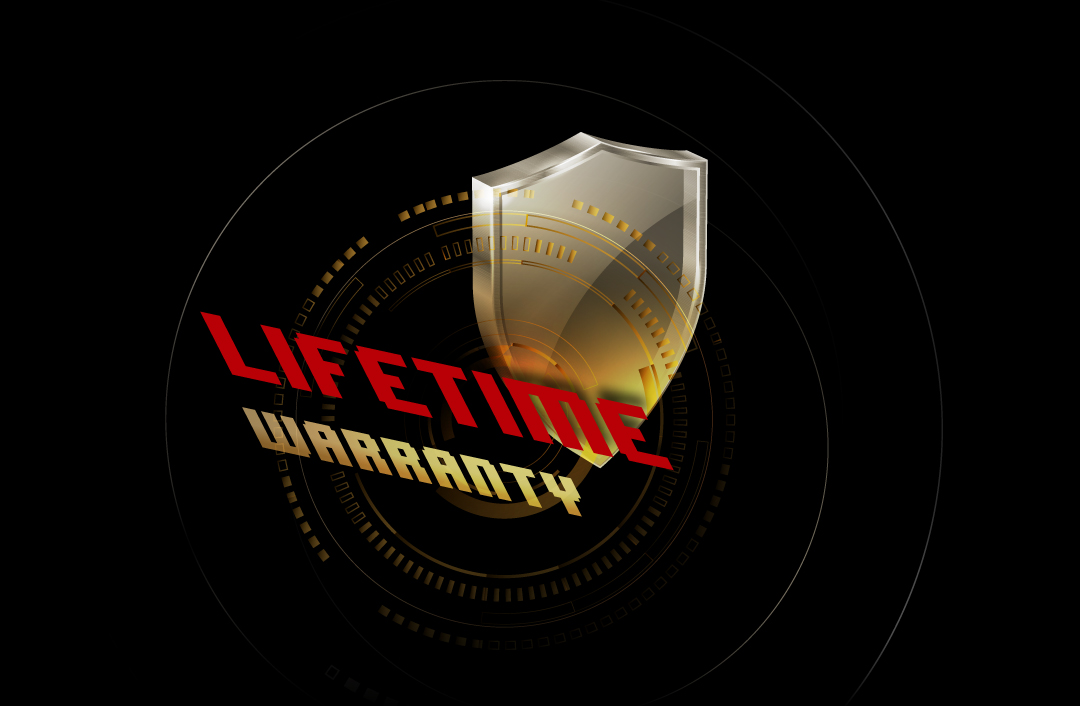 Play To Your Heart's Content: Lifetime Warranty
The Zenith has up to 10 layers of PCBs for superior signal quality and is 100% factory-tested to guarantee high stability, durability, and compatibility. We are so confident that we back it with a lifetime warranty promising complete Silicon Power technical support and services. Play to your heart's content, worry free.


Specifications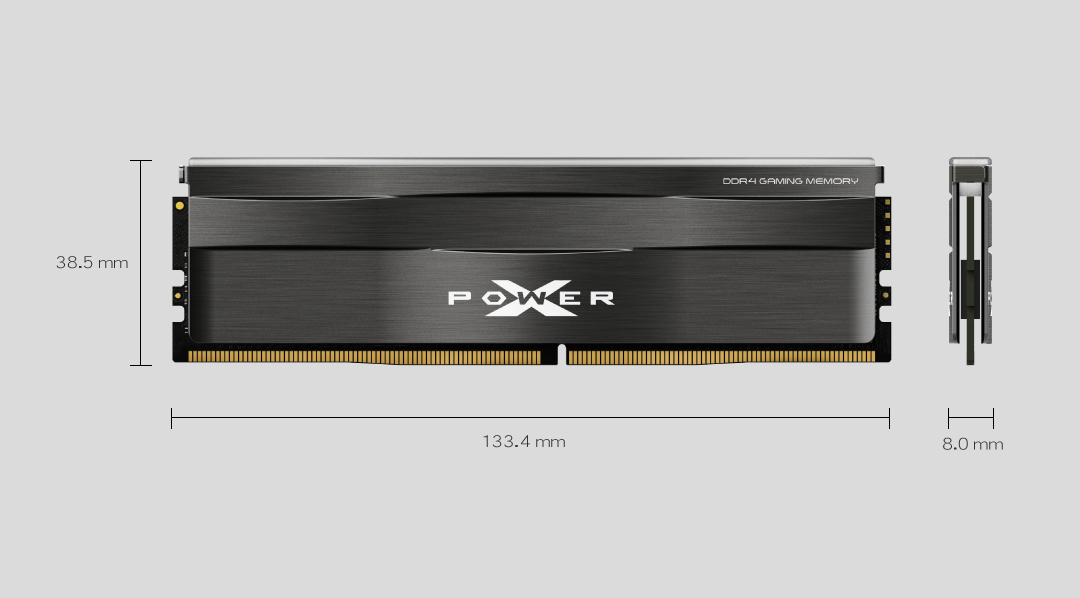 Capacity




Single Pack: 8GB, 16GB, 32GB

Dual Channel Kit: 16GB(8GB*2), 32GB(16GB*2), 64GB(32GB*2)


Dimensions



133.4mm x 38.5mm x 8.0mm

Voltage



1.35V (3200), 1.35V (3600), 1.4V (4133)

Form Factor



U-DIMM Non-ECC

Frequency (Speed)



3200/3600/4133 MHz

CAS Latency



CL16 (3200), CL18 (3600), CL19 (4133)

Certification



CE, FCC, Green dot, WEEE, RoHS

Warranty



Lifetime Warranty

Note



Please check that this product can fit in the desired memory slot position before making a purchase.
Features

● High-quality gaming memory module built for hardcore gamers
● Blazing speeds ranging from 3200MHz to 4133MHz with almost zero lag time allow for maximum DDR4 performance
● 100% tested for stability, durability, and compatibility on major motherboard brands
● Durable aluminum heat spreader provides maximum heat dissipation and thermal management
● Supports up to Intel® Extreme Memory Profile 2.0 (Intel® XMP 2.0) Standards
● Up to 10-layer PCBs to ensure stability and reliability
● Low voltage of 1.35V – 1.4V for less power consumption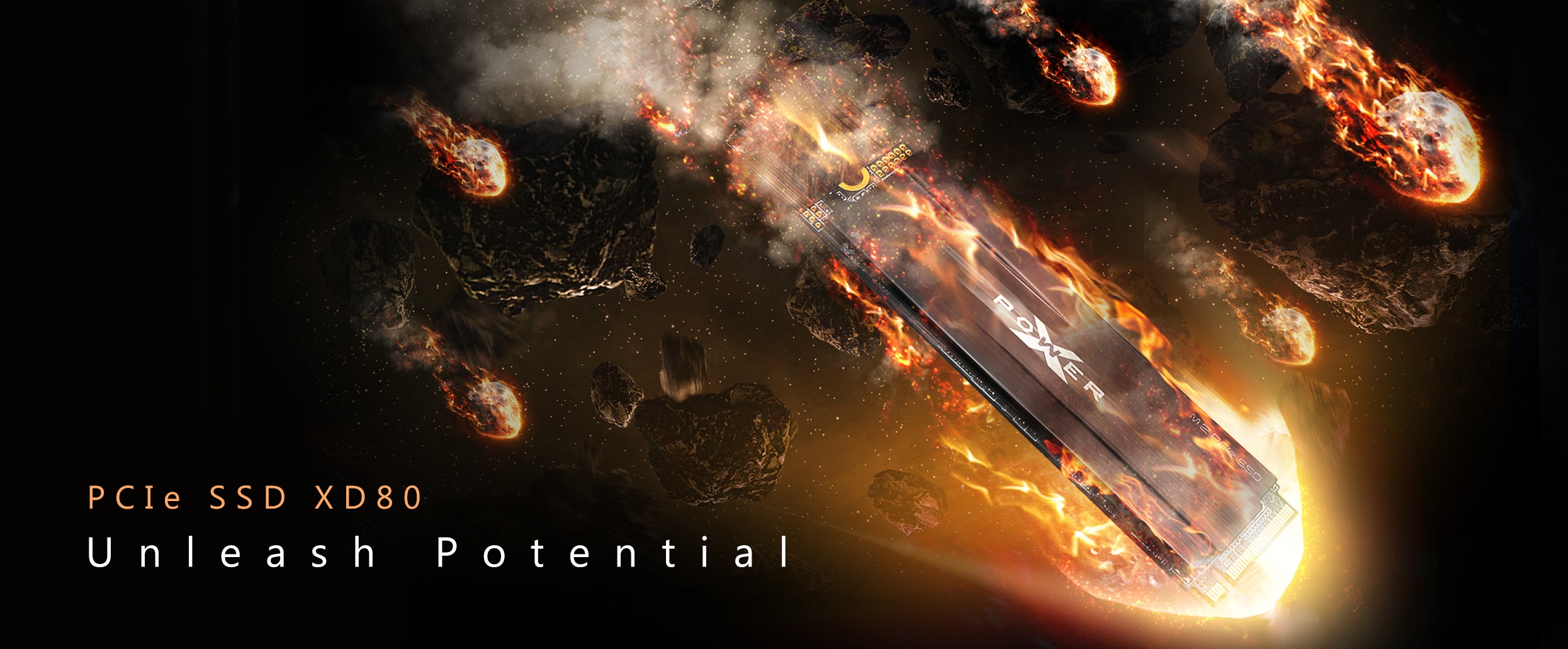 SP NVMe TLC A60


SP NVMe QLC UD70
SP NVMe TLC A80

SP NVMe TLC XD80

SP NVMe GEN4 US70

TLC 3D NAND Flash

QLC 3D NAND Flash

TLC 3D NAND Flash

TLC 3D NAND Flash

TLC 3D NAND Flash

Read up to 2,200 MB/s
Write up to 1,600 MB/s

Read up to 3,400 MB/s
Write up to 3,000 MB/s

Read up to 3,400 MB/s

Write up to 3,000 MB/s

Read up to 3,400 MB/s

Write up to 3,000 MB/s

Read up to 5,000 MB/s
Write up to 4,400 MB/s

Life Expectancy :
2,000,000 hrs MTBF

Life Expectancy :
1,800,000 hrs MTBF

Life Expectancy :

2,000,000 hrs MTBF

Life Expectancy :

2,000,000 hrs MTBF

Life Expectancy :
1,700,000 hrs MTBF

High Quality
Friendly Price

High Performance
Friendly Price

High-End Performance

Fair Price

High-End Performance

Heatsink Aesthetic

Next Generation Speed
Fair Price


GO CHECK THIS


GO CHECK THIS
GO CHECK THIS
GO CHECK THIS

GO CHECK THIS




SP Superior PRO Micro SD


SP A60 Portable HDD
SP A30 Portable HDD
SP Typc C HUB (7 in 1)



4K Ultra HD video recording



Military-Grade Shockproof
Military-Grade Shockproof
Lightweight aluminum housing

Waterproof, dustproof, temperature-proof, and X-ray-proof


IPX4 water-resistance
Convenient wrap-around cable
USB-C PD port is
quick-charge ready

Fit for Switch, smartphone, tablet, digital camera, drone and more


Advanced internal suspension system
Advanced internal suspension system
HDMI, USB Type-A, USB-C
,PD, SD, and microSD ports

GO CHECK THIS


GO CHECK THIS
GO CHECK THIS
GO CHECK THIS